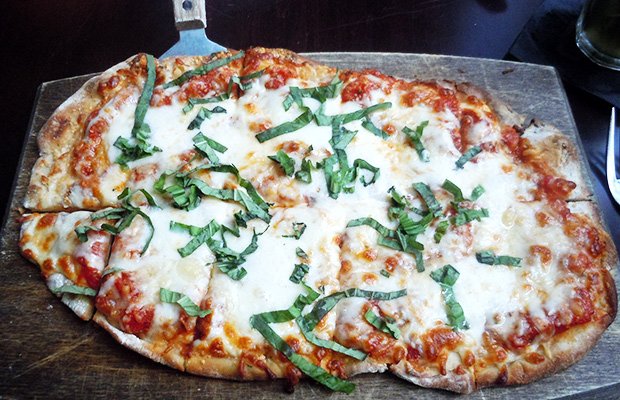 GEM's San Marzano tomato, mozzarella and parmigiano pizza. Plenty to share!
Stories this photo appears in:

Big Night Entertainment Group has brought high-end venues like Shrine, Red Lantern and Empire to the city's most high-traffic neighborhoods. One of the group's latest projects is GEM Restaurant & Lounge, located just outside of Beacon Hill. The vamp-style supper club features a setting that brings in both midday diners and late-night revelers to dine in sumptuousness.