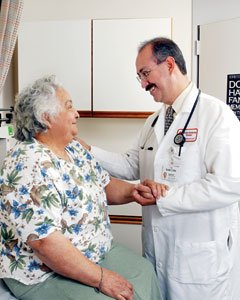 Dr. Enrique Caballero (right) assists a patient at the Joslin Latino Diabetes Initiative. As director of the clinic, Caballero stresses that his patients with diabetes must incorporate a healthy lifestyle as part of their daily routine, in addition to doing more than just taking medication.
Stories this photo appears in:

Margarita Persico Juan Humberto Perez, a chef for...