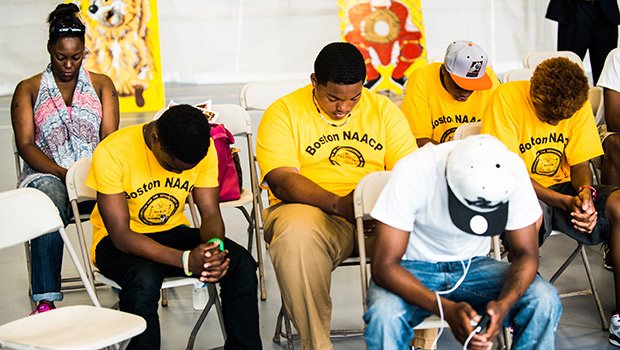 Youth summit participants bow their heads in a moment of silence.
Stories this photo appears in:

Youngsters sporting yellow Boston NAACP t-shirts decorated the Melnea A. Cass Recreation Complex on Aug. 17. These young people appeared eager and excited to participate in the branch's first annual Youth Summit. While the summit was the first of its kind, members of the NAACP's Pipeline to Leadership summer program are not strangers to spearheading volunteer opportunities and workshops to address issues specific to young people in inner-city Boston.