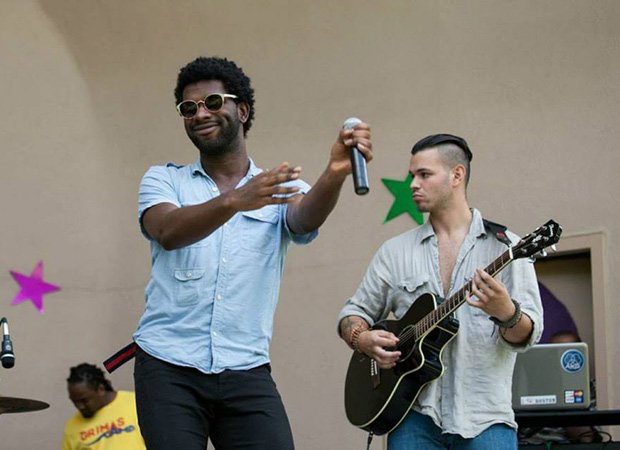 J. Hoard and The Greenhouse People was one of many performers at the Save Our Street's First Annual Urban Arts Festival.
Stories this photo appears in:

Tony Diaz worked alongside three other street artists to fill blank white boards with graffiti in the far center of the Francis D. Martini Memorial Shell Park in Hyde Park as spectators observed. This was one source of entertainment that last month's Urban Art Festival, hosted by Save Our Streets, offered to attendees at the daylong family-friendly event.