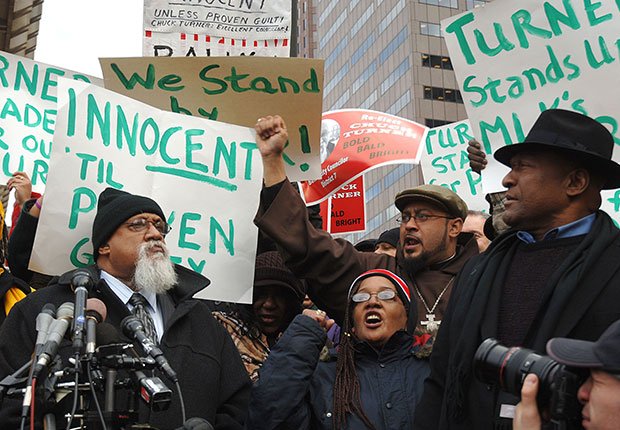 A stoic Chuck Turner (left) stands surrounded by vocal supporters at a Nov. 24, 2008 rally at City Hall Plaza that the Boston city councilor called as part of his defense. Turner lost his federal public corruption case and served nearly three years behind bars. He was recently released to a Boston halfway house.
Stories this photo appears in:
Two years after he entered the U.S. Penitentiary in Hazelton, W. Va., former City Councilor Chuck Turner has returned with a burning desire to tackle black America's most pressing problems.