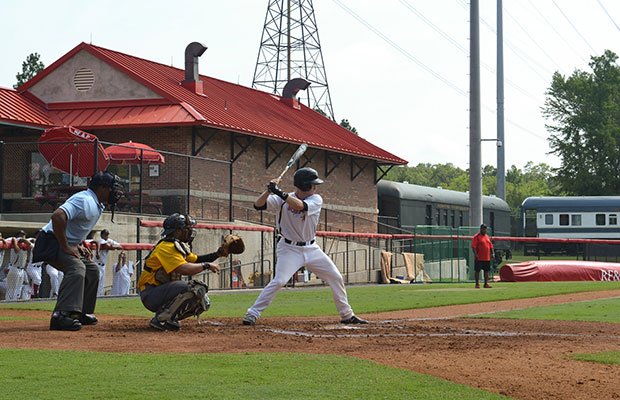 "Boston Astros Infielder Sam Steeves at bat against The Greenfield Yellow Jackets at the U.S. Baseball"
"Championships in Richmond, Virginia on Saturday, July 20, 2013."
Stories this photo appears in:
The Boston Astros have just won the Triple Crown Sports U.S. Baseball Championship for teams with players up to 18 years old. This was the second time in four years that the Boston Astros won this national championship. Seventy-five teams from 21 states competed last month in Richmond, Va. for the coveted title.