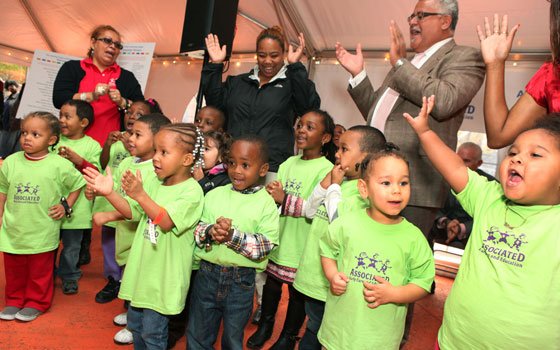 Pre-schoolers from the Bromley-Heath public housing development celebrate today's announcement that a new $16 million early learning center will be built at B-H. The Center will focus on early childhood and family education and become a focal point for community programming.
Stories this photo appears in:

Program will take a multigenerational, holistic approach to child development for low-income children and families Pre-schoolers...