Selling an edgy aesthetic
Software engineer branches out into designing accessories
Yawu Miller | 3/21/2018, 9:54 a.m.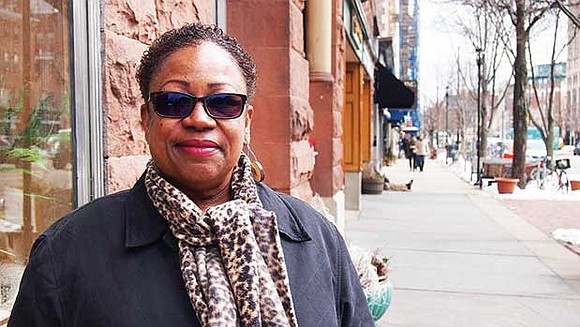 Juanda Siddiqui's interest in jewelry-making was cultivated during her childhood spent with a mother who practiced art and made clothing.
"I watched her as she made things," Siddiqui says. "She made our clothes. She made comforters. She always wanted her kids to be involved in the arts. I was the holdout."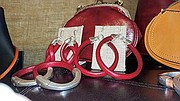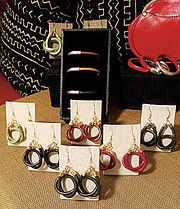 Siddiqui instead became a software engineer. She currently works for Waltham-based defense contractor, Raytheon. However, she channels her artistic bent into making and selling jewelry in her spare time through her business, Cultural Findings.
She was bitten by the jewelry-making bug 12 years ago, while helping a friend assemble earrings. She started making her own earrings and beaded necklaces. Her early designs were inspired by her younger sister, who wore her hair natural and felt that jewelry-makers don't cater to her aesthetic.
"She always says, 'Nobody makes anything for me,'" Siddiqui says. "I wanted to make a business of it, but I knew I needed a solid product."
Business takes off
Siddiqui soon settled on leather, silver and 24k gold matte as her main materials, creating jewelry designed with what she calls an "urban allure."
"I wanted designs that would go with a natural look, a classy look and a funky look," she says.
Her creations feature muted colors, earth tones, smooth polished top-grade leather and polished sterling silver. The high-quality materials give the earrings, bangles, pocketbooks and handbags she makes a dressed-up, edgy look.
Four years into her business venture, while she was displaying her wares at the State Transportation Building in Park Square, her work caught the eye of a wholesaler.
"I met a vendor who said, 'I want everything on your table,'" she said.
Soon after, the same buyer asked Siddiqui for more.
"He said 'These are really selling,'" she says. "He brought me to another vendor."
While this was a welcome boost to sales, there was a drawback to selling to wholesalers.
"Every time I went to a show, somebody else had my design," she says.
Working with the same materials, Siddiqui has updated her designs and now sells through wholesalers and at cultural bazaars, including the Black Market in Dudley Square, where she has sold her creations over the last year.
"I did really well," she said of Black Market, which operated on weekends last year. "It was the proof I needed that my product can earn me more than my full-time job."
International materials
Siddiqui says she's ready to scale up production, and is sourcing components for her jewelry and bags from around the world. She lived in Oman for two years and has traveled extensively, opening up access to suppliers in India and Africa. She has been in discussions with workshops in India that can mass-produce some of her products.
"As I grow, I'm going to have to hand off some things to people," she says. "It will help me grow faster. I'll also have to pull out five to 10 items and have them manufactured."
Siddiqui is also ready to scale up her marketing. She's planning to contract with a marketing specialist to handle Facebook, Twitter and Instagram accounts and to help with online sales.
The future looks bright for this creative business built from scratch. In the meantime, the entrepreneur is working overtime to grow it.
"It's like having two full-time jobs," she says.