Arroyo accuser drops complaint
Arroyo accuser drops complaint
Yawu Miller | 3/7/2018, 10:35 a.m.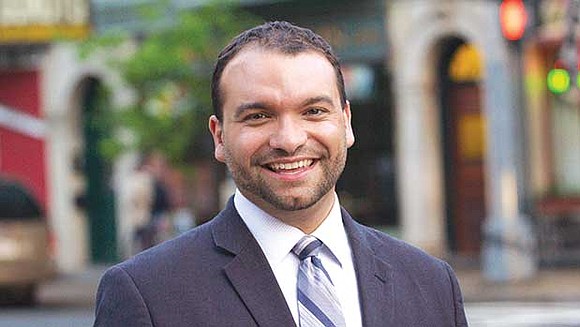 The other HHS staff member said she had "not witnessed anything. City officials confirmed to the Boston Globe that Morales is the only person who has accused Arroyo of sexual harassment.
Morales also told the staff member Arroyo would not allow her to transfer out of the office and instead pressured her to have sex with him. But in one affidavit, a city commissioner for another department recounts that Arroyo recommended her for a position she had sought in his department. Arroyo also submitted as evidence text messages with Morales in which he offered to support her candidacy for positions in different city departments.
In her MCAD complaint, Morales alleges that Arroyo repeatedly sexually harassed her, but broke off communication with her when she asked him to stop "for 2-3 months at a time." But in his defense, Arroyo presents text messages and emails Morales sent him offering him rides to work, offers he declined. In one Feb. 14, 2017 exchange, after Arroyo brought cookies to his office for his staff, Morales thanked him for the cookies and wished him a happy Valentine's Day. That same day, she offered Arroyo a ride to work, an offer he declined.
Part of Morales' charges against the city's Human Resources department is that she was demoted when transferred out of Health and Human Services. Leonard and O'Flaherty contend that Morales was actively seeking a transfer from HHS and obtained a position with the same title in a different department, where she remained for six days before she left her position under the terms of the Family Medical Leave Act.
Arroyo, who remains out of work while he faces the charges, has not yet had the opportunity to confront Morales on a witness stand or publicly answer the various and contradictory charges she has leveled against him in her city complaint or in the MCAD complaint. If Morales files a civil suit, however, it would not necessarily ensure that Arroyo has his day in court. City officials, who have not yet given a reason for Arroyo's dismissal, could opt for a monetary settlement with Morales, avoiding a trial altogether.
In a statement sent to news media, Arroyo's attorney, Isaac H. Peres, said Morales' withdrawal of the MCAD complaint vindicated his client.
"We are not in the least bit surprised that the MCAD complaint was withdrawn after the truth was exposed in the initial phase of the Commission's investigation," he said. "We believe that Mr. Arroyo has been vindicated and we stand ready to defend his reputation in any way necessary and against any person or organization that attempts to damage his reputation again with these false allegations."