Making it in real estate
Broker finds interpersonal skills, marketing keys to success
Yawu Miller | 1/31/2018, 2:38 p.m.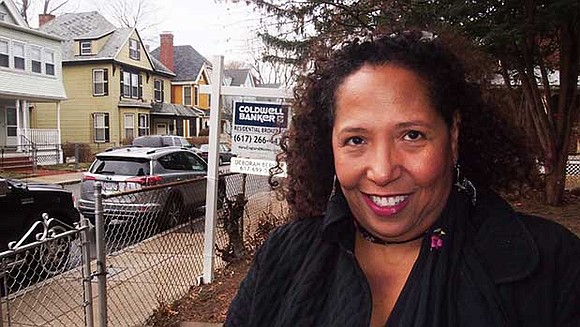 Even though listings and information have migrated to the internet, Bernat says the experience brokers bring to transactions is still their most important asset.
"Technology has changed our business, but it has not diminished the need for brokers," she says. "Even though the customers have more information than ever, they don't necessarily know what to do with it."
Another asset a good broker brings to the table: instinct.
In her first year working, Bernat helped a client buy a single-family on Dorr Street in Roxbury's Highland Park section — one of the early new-construction townhouses in that neighborhood. Bernat saw the potential in the neighborhood, despite the proliferation of vacant lots on that street. Her keen eye for a good deal paid off. Over the next decade, values rose substantially in Highland Park and the vacant lots that once lined the street are now filled with new construction.
"When you walk down that street, much of what's there wasn't there 10 years ago," Bernat says.
When that same client sold the home recently, Bernat handled the listing and the seller walked away with a handsome profit.
That scenario is not surprising to Bernat. It's what real estate brokers aim for — satisfied customers who bring repeat business and word-of-mouth referrals.