Supply chain diversity
Program aims to boost prospects for suppliers of color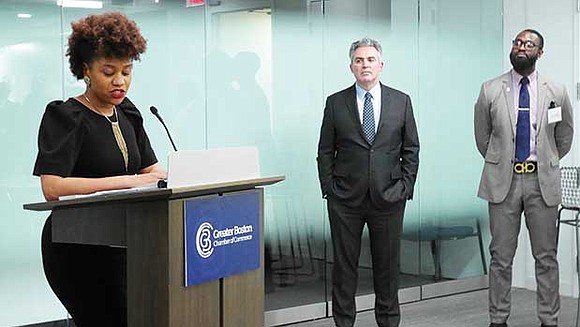 Examples of services and products MBE suppliers have been able to provide for Partners include home care temporary staffing, lab equipment and data destruction services, according to Beckles.
And what's in it for Partners? Beckles said finding new local suppliers taps into increased competition and can bring rewards on many fronts. Partners could find lower prices or the same price but a chance to support a local business; local businesses obviously benefit from increased revenue; and as businesses grow, they often hire from the local community.
"I look at it as three pillars," she said. "The community, the supplier and Partners all benefit."
Reinier Moquete, who founded Advoqt Technology Group in 2012, said major companies that stick with one established supplier to reduce risk may miss out on better prices and fast-moving innovations.
"Small companies are doing the cutting edge work and are more nimble," he pointed out. "They can respond faster and more cost-effectively. It's a win-win."
Breaking through
Moquete said he already is in discussions with some of the Pacesetter companies about contracts for Advoqt's technology products and services.
"These are very large companies with difficult structures to penetrate," he said. "Often they only engage with the largest suppliers. Seeing them willing to engage with small businesses is very encouraging."
Moquete framed the issue also in larger economic justice terms.
"The purchasing power of communities of color has increased dramatically in the last 30 years, and yet the greatest beneficiaries of that is corporations," he said. "And then those corporations often do not spend money in communities of color in return. We need to recognize those companies that are taking a proactive stance on this."