Home GROWN
Directing transferable skills toward entrepreneurship
1/17/2018, 11 a.m.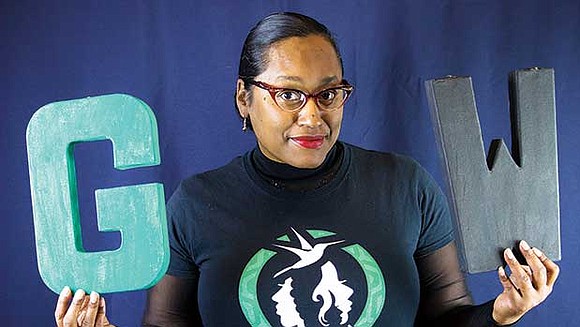 She is mostly a "solo-preneur" so far, functioning as a coach and consultant to clients, but has cultivated partnerships with two other women: Michaiah Lopez, who will work to help GROWN Women assist and mentor younger women, and Donya Zimmerman, with whom she started the Ultimate Biz Conference (UBC), a three-day event for aspiring entrepreneurs and small businesses. The first UBC is set to take place in White Plains, New York in April.
Perpetual student
This accidental entrepreneur embodies the spirit of lifelong learning, in and out of the classroom.
She trained and worked as a union carpenter before she worked for the state. She took business classes while working her way up the ladder in the Early Education and Care department and earned her business degree in 2012 at age 39.
When she lost her job and began thinking about going into business for herself, she took a 10-week business planning course at the Center for Women in Enterprise, followed by other classes, including social media.
Recently, in the interest of being better-equipped to advise people starting home health businesses, she completed her home health aide certification and certified nursing assistant training.
And now, she is pursuing television production training at Boston Neighborhood Network (BNN). Her sights are set on both TV and radio production, in addition to the GROWN Living podcast she recently created.
"I'm getting very excited about broadcasting," she says. "This is new for me."
What's next?
Looking ahead, Lopez Thomas envisions GROWN Women adopting a membership model to help monetize the networking part of the business, and offering a broader set of services, including linking clients to website development and other business startup help.
With her deep expertise in early childcare licensing, staffing, regulations and business planning and her studies in home health care, she is tapping into a sector in which many tasks cannot be outsourced and business opportunities are bound to grow.
"It's a life cycle — early education and care is the beginning, and home care for the elderly is the other end," she says.
She also has another business in the works, an early education job board and consultant resource called the National Early Education Hub (NEEHUB).
Doors opening
Lopez Thomas admits she was traumatized when she lost her job, feeling a rug had been pulled out from under her. But now she can appreciate the change it sparked. Hearing her talk, it almost sounds as if the crisis pushed her to where she belonged all along.
"When that door shut, so many doors opened," she says. "I have met so many other people in so many other niches. I've learned about entrepreneurship. In government, the policies are there for you. [But] when you have to create and design everything yourself, it's a totally different mindset. So it's been a challenge — but I would never have been at BNN, I would never have taken the course at CWE, I would never have met Donya and started UBC. And now I'm doing a host of different things. I love the innovation and creation I'm able to do now."