Dudley planning focuses on jobs
Residents question developers on businesses slated to move in
Karen Morales | 1/10/2018, 10:51 a.m.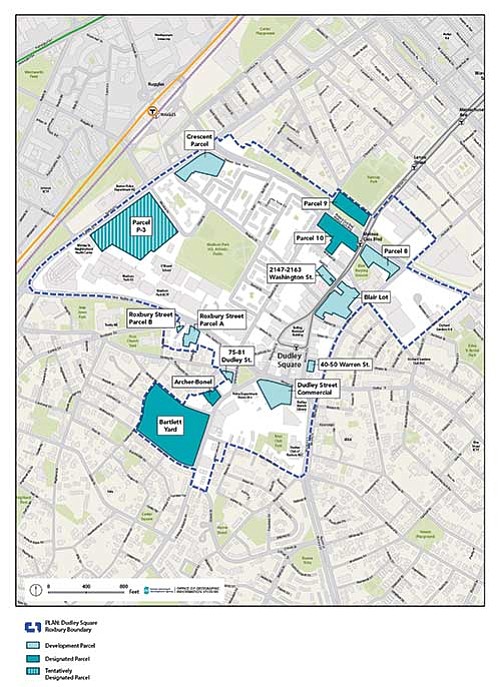 Dana Whiteside, deputy director of community economic development for the BPDA, responded to community members. "The timeline of the approval process is that tenants won't sign on until the developer gets their permits in place," he said.
Use of CPA funds
Another main concern of committee members and residents is the allocation of funds from developers adhering to the Community Preservation Act.
"The process of deciding who gets the funds and where it goes should be clarified and transparent in the RFP," said Jones.
"We do want more stakeholder involvement and community input on the distribution of funds," said Whiteside.
Roxbury resident Bridgette Wallace said, "When funds are allocated from development to the community, it should go to a fund or account that is controlled by the community and the community decides where and how to use the funds, whether it be housing or helping local businesses."
Lara Mérida, deputy director for community planning for the BPDA, who announced her upcoming departure from the BPDA at Monday's meeting said, "There is a citywide policy of how we collect and distribute allocation funds for community benefits."
Michael Prentis, Roxbury resident, addressed the oversight committee. "I want to ask the oversight committee to join Reclaim Roxbury in petitioning to suspend [the BPDA's] PLAN:Dudley because there are still so many serious concerns," he said. "We are not in a place, as a community, to move forward with these plans."
The next RSMPOC meeting is scheduled for Feb. 6, 2018 and the next RFP review open house for PLAN:Dudley is scheduled for Jan. 22, 2018.