City, activists seek better planning
BPDA to hold meeting on planning process
Yawu Miller | 1/3/2018, 10:39 a.m.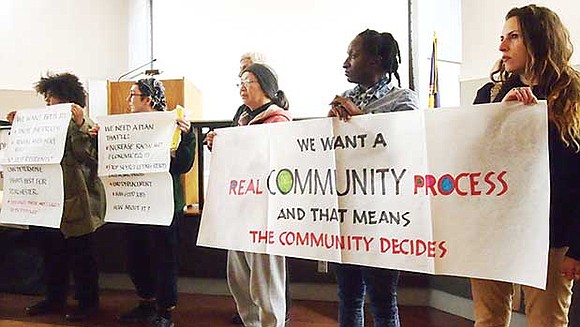 In the BPDA's PLAN: JP/Rox planning process, the city agreed that 36 percent of new housing developed in the plan area, which includes Jackson Square, Egleston Square and Forest Hills, would be designated affordable. But in that area, city officials had leverage to demand higher levels of affordability, with larger tracts of public land and nonprofit developers planning dense developments.
In the Glover's Corner area, which includes parts of Savin Hill, Pleasant Street and Freeport Street, most of the land is in the hands of private developers. Mérida said developers in the area would be required to either build 13 percent of a development's housing units as affordable or pay into the city's affordable housing fund for construction of affordable units offsite. Developers could be required to go as high as 17 percent affordable in exchange for constructing buildings that exceed height or density limits in the area's zoning code.
Mérida said the lack of housing affordability is one of the driving forces behind planning processes like the Glover's Corner effort.
"Affordable housing is the number one issue facing the city," she said.
Activist Andelman said the city could do more to push developers to build affordable housing, noting that Cambridge requires 20 percent of all new housing to be affordable.
"The city has ways of influencing what developers do on their own land," she said. "The city does it all the time."