A banner year for business
Local firms, new and old, make their mark in Boston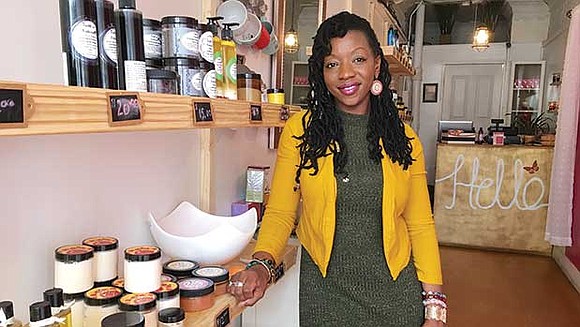 Businesses giving back
Some entrepreneurs place special emphasis on assisting other small businesses and nonprofits or helping to lift others in the community. Outside the Box Agency founder Justin Springer helps nonprofits get their messages out with creative digital storytelling. Abeeku Barrow, founder of Boston Cleaning Services, is creating jobs for local teens. And Kai and Chris Grant provide a venue for local entrepreneurs to sell their wares at Black Market, which opened in Dudley Square in June and is poised to expand in 2018.
Support for the risk-takers
While some navigate the new territory of business ownership on their own, many entrepreneurs we spoke with credited their success in part to accelerator and incubator programs and other initiatives to help launch and grow businesses.
The City of Boston's Office of Small Business Development in June launched a series of small business workshops in city neighborhoods, starting with Mattapan. Mass Innovation Nights put the spotlight on tech entrepreneurs of color at a networking and business showcase event in Grove Hall. Cohorts of food entrepreneurs learned the basics in Food Biz 101, a training program cosponsored by CommonWealth Kitchen and Lawyers' Committee for Civil Rights and Economic Justice, while Santander Bank began its "Cultivate Small Business" initiative, also targeting food entrepreneurs. Eastern Bank's new Business Equity Initiative, led by Glynn Lloyd, offers capacity-building loans and technical assistance to existing black- and Latino-owned businesses. And the Boston Ujima Project launched formally with an aim to build a new community-controlled economy in Boston's neighborhoods of color.