Renaissance brother!
Director Rel Dowdell talks about his documentary 'Where's Daddy?'
2/23/2018, 6 a.m.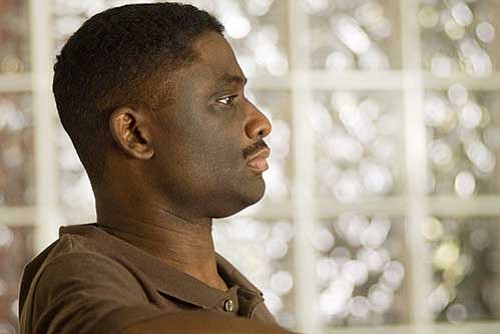 Rel Dowdell is a screenwriter, film director and producer, as well as an English/screenwriting professor. Born and raised in Philadelphia, he received his B.A. in English from Fisk University and an M.A. in film and screenwriting from Boston University.
Rel's first feature film, "Train Ride," garnered widespread critical acclaim. Produced with independent financing, the movie was acquired by Sony Pictures in 2005 and enjoyed tremendous financial success. In addition, the film featured the final performance of the late Esther "Florida" Rolle.
Rel's second feature, "Changing the Game," is a drama that was shot in Philadelphia over the course of a summer. The film stars Sean Riggs, Irma P. Hall, Dennis L.A. White and Mari White, with special appearances by Sticky Fingaz and Tony Todd. The picture was cited by FilmFresh.com as one of the top three African-American films of 2012.
Here, Rel discusses his third full-length feature, a documentary examining the Child Support System, entitled "Where's Daddy?"
What interested you in the subject of child support?
I was simply tired of seeing how negatively African American fathers were depicted in the media. Shows like "The Maury Povich Show" truly cast a disparaging light on African American fathers, who always look completely dysfunctional in relationships with African American women. And, in addition, they look like they are always embracing the aspect of not being a responsible father, like it's the last thing on their minds. They look scared to death to be a father and running from fatherhood. Moreover, they have hatred for the child because the child was with a woman they no longer have an affinity for. Those are very damaging and malignant images in society today. One should never embellish stereotypes that are crippling. Therefore, I wanted this film to show that there are a myriad of African-American fathers out there who really want to be active and loving fathers to their children, but have been faced with some arduous circumstances, some foreseen and some unforeseen, that have hindered them from doing so. I wanted to give African American fathers a voice that they previously did not have, to share their most personal stories about the pitfalls they have faced with the child support system and their failed relationships.
This was your first documentary. Did you have any trepidations about tackling a new genre?
A little. I realize now that it's vital for filmmakers to embark on doing a feature-length documentary. It really makes one go into places and chasms of creativity that one previously would never have the chance to with doing strictly feature films. There's a certain nobility in working with subjects who are giving you their innermost feelings with no script. It's cathartic, not just for the subjects, but also the filmmaker. The African American community has never really had that type of filmmaker tackle some of the most important and affecting issues in our community. It's long overdue.
How do you go about presenting a balanced view of the child support issue when you might be tempted to slant the film towards one side or the other?