Claudia Rankine examines race through multiple platforms
Su | 2/16/2018, 6 a.m.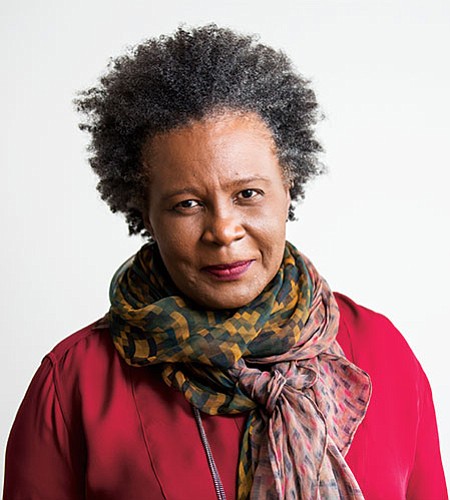 Artists of all kinds are participating in another public venture led by Rankine, the Racial Imaginary Institute, a New York-based think tank and presentation space dedicated to investigating race as a construct of the imagination. As a 2016 fellow of the John D. and Catherine T. MacArthur Foundation, Rankine received a no-strings-attached grant of $625,000 that she is using to found RII, which has already hosted a series of free readings, artist talks, podcasts and exhibitions that explore prevailing racial assumptions.
Its inviting website describes RII as an interdisciplinary cultural laboratory that is conducting "a democratized exploration of race in our lives." The name 'racial imaginary' is meant "to capture the enduring truth of race: it is an invented concept that nevertheless operates with extraordinary force in our daily lives, limiting our movements and imaginations."
Commenting on the synergies among her projects, Rankine says, "This play for example, would be something we'd be interested in staging because we're interested in looking at how whiteness is perceived in American culture. You could say that culture has been in collusion with certain narratives that support ideas around white dominance."
Such assumptions will be subject to a closer look in "The White Card" and in the conversations that follow each performance.
"I hope that the play is useful, entertaining, and allows the audience to think about these questions," says Rankine. "It draws no conclusions. The play really is invested in how conversations around race get derailed, and begin again, and what misconceptions there are in the attempt to have these conversations. It's an exploration."