Planning agency drafts policy agenda to advance equity
Karen Morales | 2/14/2018, 1:29 p.m.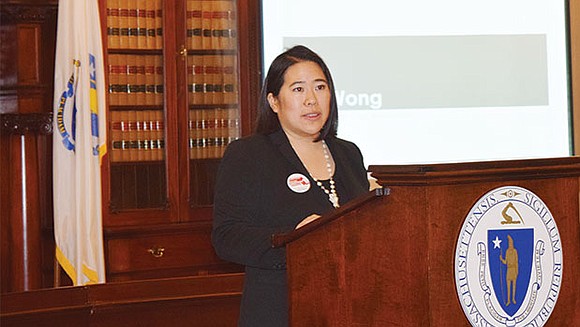 Based on an inventory of social, economic and health indicators, the Metropolitan Area Planning Council has found that from 2011 to 2017, conditions that contribute to inequality in Greater Boston are persisting or getting worse. To help address these disparities, the regional planning agency has released a draft of the 2018 State of Equity in Metro Boston Policy Agenda, intended as a tool to advance policy change on a local and state level.
In 2011, the MAPC released the first State of Equity for Metro Boston Indicators Report, which tracked inequalities in housing, transportation, public health and contaminated environments. Then, five years later, the State of Equity 2017 Update was published, which studied the improvements and setbacks since the last report. The strategies and recommendations in the draft 2018 State of Equity Policy Agenda are based on the State of Equity 2017 Update.
Last Wednesday, Feb. 7, MAPC executive Marc Draisen, and report authors Lizzi Weyant and Barry Keppard presented key points from the policy agenda draft to a packed room at the State House.
"We felt it was important to venture into other areas beyond our core topics of expertise," said Draisen. "You can't just pigeonhole all these policy recommendations into being strictly belonging in one silo or another. Many are interdisciplinary."
He added that when studying housing issues, "We recognize that having a good job is one of the best ways to ensure someone can afford housing, and if you build more housing, it impacts the environment and water use. All these things are related to one another."
The agenda contains six policy goals: inclusive, diverse communities where everyone can afford to live and thrive; convenient and affordable options to access jobs, schools and recreation; good jobs and pathways to prosperity; affordable and quality education from preschool through college; elimination of harmful environments that leave people sick or injured; and a public safety and justice system that protects residents of all backgrounds.
For each goal, the agenda includes a policy strategy and a policy action to implement that strategy.
Some policy recommendations include updating the Commonwealth's outdated zoning laws to ensure that most cities and towns will allow more affordable housing to be built, implementing a MBTA fare policy based on riders' income and increasing the minimum wage to $15 per hour and tying wage increases to inflation.
According to Keppard, there were also six guiding principles that were used to create the policy goals: leading with a racial equity frame; embracing interdisciplinary approaches; working both inside and outside system boundaries; scaling responses to challenges; moving from treating symptoms to fixing root causes; and supporting policies that mitigate and prevent harm from the start.
Keppard said, "We shouldn't be confined to one system. We should look to new vehicles, new ways to address disparities and new engines of innovation. Although some of these disparities are truly systemic."
Celina Barrios-Millner, immigrant integration fellow for the Mayor's Office for Immigrant Advancement, spoke at last week's policy agenda draft presentation about how policy can drive change, even in seemingly insignificant ways.