Federal 'funding cliff' puts public health at risk
2/8/2018, 6 a.m.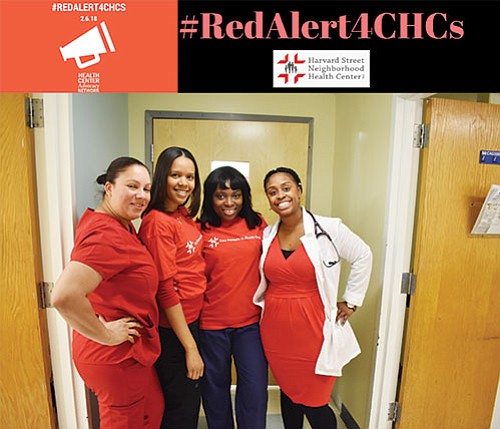 There is little doubt that health centers have contributed significantly to cost savings for the American taxpayer. Our record of success is why community health centers have earned bipartisan support from U.S. Presidents and lawmakers. And here's the bitter irony behind the health center funding cliff: most everyone agrees that Congress should extend funding and act now. Lawmakers must move beyond the political debate and focus on public health.

Our Massachusetts congressional delegation and state leaders have a long history of advocating on our behalf, but they need your help now in spurring national bipartisan action. Sign up as a health center advocate today at www.hcaadvocacy.org and join to let elected officials know what your health center means to you and your community.
Contributing authors:
Phillomin Laptiste, Bowdoin Street Health Center, Sandra Cotterell, Codman Square Health Center, Myechia Minter-Jordan, MD, Dimock Community Health Center, Michelle Nadow, Dot- House Health, Chuck Jones, Geiger Gibson & Daniel Driscoll-Neponset Health Centers, Stan A. McLaren, Harvard Street Neighborhood Health Center, James W. Hunt, Jr., Massachusetts League of Community Health Centers, Guale Valdez, Mattapan Community Health Center, Bill Walczak, South End Community Health Center, Jay Trivedi, Upham's Corner Health Center, Frederica Williams, Whittier Street Health Center