'Get Over It!'
Iyanla Vanzant's tour offers an evening of healing and restoration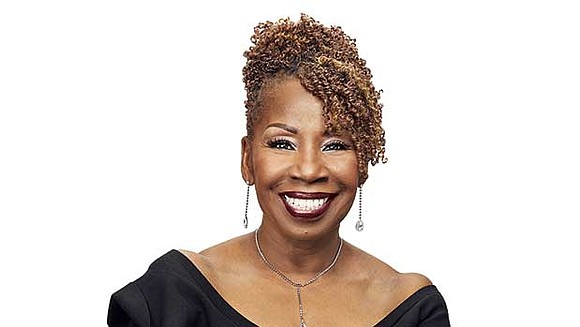 What do you hope audiences will learn and take away from the tour?
Vanzant: The audience is going to learn whatever it is their intention is. ... What are you coming for? Are you coming to see and learn and grow and heal? If that's what you're coming for, that's what you'll get.
One of the things that I'm doing in every city is, I'm calling for what I named "girl posses." Last summer I had an opportunity to do a cameo appearance in the movie "Girl Trip" with Queen Latifah and Jada Pinkett Smith. They went to New Orleans as a girl posse, and look at what happened. I'm saying, make your girl posse with your family members, your co-workers, your sorority sisters. I want girl posses to name themselves, to set an intention and to come out and see me. And, the largest posse in every city is going to get to come backstage. We're going to have a chat, we're going to take some pictures, and we going to hang out for a little while. They can register their girl posse at getoveritgirlsposse.com. Make sure to register your girl posse and get your tickets.
There are so many raw and emotional moments on "Fix My Life." How do you decompress and/or heal from doing this kind of work?
Vanzant: There's nothing to decompress. I go in with a clear intention. The guest sets an intention. My only job, or the work that I do, is to show them, 'This is what's standing between you and what you want.' And in order to get from where you are to where you want to be, this is what we have to address. I go in knowing that every single one of my guests is capable and has the right to choose to do the work or not. So I'm not invested in it. It's not something for me. It's for them, and I'm there to support them in getting whatever it is they say they want.
You've been very open about the struggles and challenges in your life. How has that informed your work?
Vanzant: Well, my struggles and challenges are no different than countless numbers of other people out there. My purpose in life is to tell my story in a way that supports other people in changing their story. I'm not the only person born into dysfunction. I'm not the only woman that was sexually molested as a child. I'm not the only woman with issues of self-value, self-worth and self-esteem. I'm not the only woman who had a dream that didn't know how to make it come true. There are hundreds of thousands of us out there. But my purpose in life was to take copious notes along the way, and then share what I learned with the world. That's how a purpose works, that's how it unfolds, and that's what I do.