Defying the odds: Dr. Thomas William Patrick and his successful school of pharmacy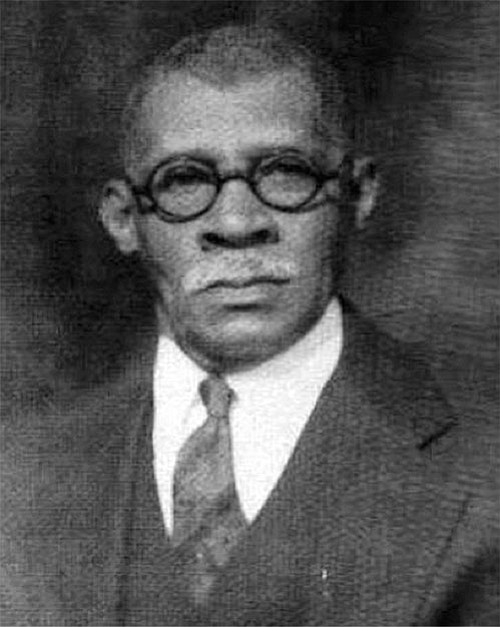 In defiant disregard of late nineteenth-century racial attitudes and Boston's racial demographics, Dr. Thomas William Patrick founded the profitable Patrick School of Pharmacy and wrote two highly regarded textbooks on prescription writing.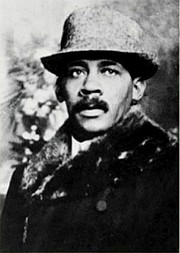 Born November 11, 1872, in Haiti, he was the son of Caroline DeWitz Patrick and William Andrew Patrick, a teacher, clergyman and saddle-maker for the general staff of the Haitian military establishment. His family moved to Trinidad, British West Indies, when he was still a child. There he began the study of pharmacy in 1885, his father having apprenticed him to one of the pharmacists on the island. After completing six years of study and acquiring his license in pharmacy, seeking greater economic opportunity, Patrick immigrated to America, arriving in Boston on May 10, 1892. He initially found a home at 31 Phillips Street in the West End.
After just three months in the city, Patrick took and passed the Massachusetts State Board of Pharmacy examination. The number of black pharmacists in the country at that time was relatively small. A few months later, he found employment with the firm of E. L. Patch Company, pharmaceutical chemists in Boston. That same year, 1892, he began to tutor students desiring to take the state board examination in pharmacy. By the end of the year, Patrick's keen foresight, ceaseless energy, and audacious ambition led him to formally establish the Patrick School of Pharmacy at 19 Essex Street in downtown Boston. For his school, he adopted the slogan "If you study at Patrick's School of Pharmacy, you won't fail." Shortly after, he established his own apothecary at 13 Blossom Street.

At a time when African Americans made up less than 2 percent of Boston's population, it never occurred to Patrick that there was anything exceptional in a black man starting a school of pharmacy in a city where there was no chance of creating a black student body. In fact, during the school's first five years of existence, no black student enrolled. Over the course of more than forty years as a tutor and teacher of pharmacy, Patrick trained about five thousand pharmacy students—almost all of them white. Most were either foreign-born or the children of immigrants. Among his school's graduates were four members of the Massachusetts State Board of Examiners in Pharmacy, a treasurer of the City of Boston, an ex-mayor of New Bedford, and other men of distinction. Not only did Patrick teach classes in his school, but he also created correspondence courses that reached students all over the United States.
Continuing education
Patrick enrolled at the Boston College of Physicians and Surgeons in 1892 as well, graduating with a Doctor of Medicine degree in 1894. He passed the New York State Board of Pharmacy examination in 1897.
The doctor thought that in the field of pharmacy his color was no obstacle to success. "I have conducted or taken charge of several drugstores in different parts of Boston," Patrick remarked in 1897, "and here let me venture an opinion: The belief that some proprietors have, that their customers would cease their patronage were a colored man employed to do all that is comprehended in the term of pharmacist, is a belief more imaginary than real." He added, "I have never had any unpleasant or reflective remark made to or about me as to my color."