Élodie Yung stars in 'The Hitman's Bodyguard' and 'The Defenders'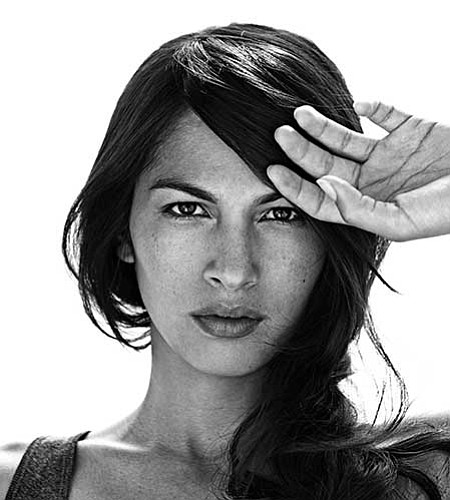 EY: Well, karate was something I did as a kid, because I grew up in a part of France that wasn't so nice. My father suggested I try it, and I really enjoyed it and the competition. Later, when I studied law at the university, I didn't have much time for anything else. And acting happened sort of randomly, because I needed to make money. I didn't really want to be an actress, at first, but I stuck with it because I really liked it.
Tell me a little about reprising the role of Elektra on the new, Netflix spinoff series, "The Defenders." Didn't your character die on the old series, "Daredevil?"
EY: Yes, but Alexandra, played by Sigourney Weaver, brings me back to life. This time, I'm basically teaming up with some other superheroes to save New York from a threat.
You've been very successful in action films. However, you are obviously very intelligent and versatile. Are you concerned about becoming typecast? What would be your dream role?
EY: I would love to try something besides the action genre, like playing a lawyer. I'm really willing to play anything. I'm drawn to complex characters, and I'm up for any type of challenge. So, hopefully, my next role will be very interesting. But you never know what you're going to get.
This has certainly been a banner year for female empowerment films: "The Zookeeper's Wife," "The Beguiled," "Wonder Woman" and "Girls Trip," to name a few.
EY: We talk a lot about it. This is a good thing for us. We have as much to offer as men.