Exercise: both trigger and treatment for asthma
10/31/2017, 9:15 a.m.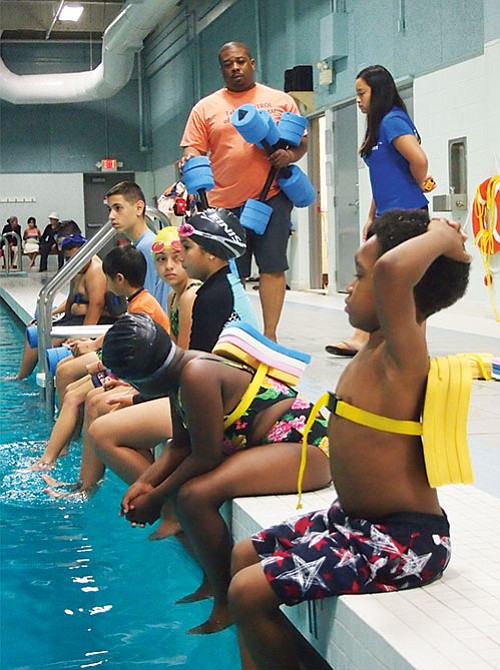 You might think that people with asthma have a legitimate exemption from exercise. No gym class, no fitness center, no barbells to hoist. After all, as many as 90 percent of all people who have asthma will experience symptoms during exercise, according to the Asthma and Allergy Foundation of America. For some, exercise may even be the most common cause of asthma symptoms.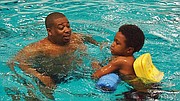 Yet, asthma has not sidelined several well-known athletes. Jackie Joyner-Kersee won six Olympic medals for track. Former Pittsburgh Steeler and Super Bowl champion, Jerome Bettis, was diagnosed with asthma at the age of 15. Greg Louganis, regarded as one of the best male divers in history, won five Olympic medals.
During exercise the body demands more oxygen. In response you breathe more deeply and faster — and usually through the mouth. That's what causes the problem. Normal breathing is through the nose, which moisturizes, cleans and warms the air before it reaches the throat and lungs. Mouth breathing on the other hand increases the intake of dry, cooler air, which triggers the airways to narrow, thus obstructing air flow.
This condition is often called exercise-induced asthma, but is more accurately termed exercise-induced bronchoconstriction, according to the Mayo Clinic. Exercise induces the narrowing of airways, but is not a root cause of asthma. Symptoms of coughing, wheezing, shortness of breath and tightness in the chest may begin several minutes into exercise and can continue another 30 minutes or more after stopping exercise.
In spite of these potential problems, exercise does not get a stay. Health professionals recommend it for overall good health and to improve the function of the heart and lungs. Studies have shown that exacerbations or flare-ups are less in people with asthma who are more active. A recent study published in BMJ Open Respiratory Research found that adult study participants who engaged in the most amount of exercise — roughly 30 minutes most days of the week — were almost 2.5 times more likely to have their asthma under control compared to those who did not exercise at all.
Certain physical activities are more likely to trigger symptoms. Cold-weather sports like ice hockey and skiing are examples. In addition, sports that require constant activity, such as soccer and long-distance running, are more prone to trigger an attack.
On the other hand, activities, such as baseball and gymnastics, which are demanding only in spurts, tend to cause fewer problems. Walking, hiking and biking are good sports activities for those with asthma, according to the American Academy of Allergy Asthma & Immunology.
Regardless of the activity chosen, there are measures one can take to prevent a flare-up. Stay hydrated; warm up before exercising and cool down afterwards; wear a face mask or scarf when exercising in cool, dry weather; breathe through the noise instead of the mouth. Most important is to take medications before exercise if recommended by your doctor.
Swimming
Swimming is actually one of the best exercises recommended for those with asthma. The wetness and warmth of the water can prevent the cascade of events leading to an attack.