Triggers: Hiding in plain sight
Right inside your home
10/26/2017, 8:59 a.m.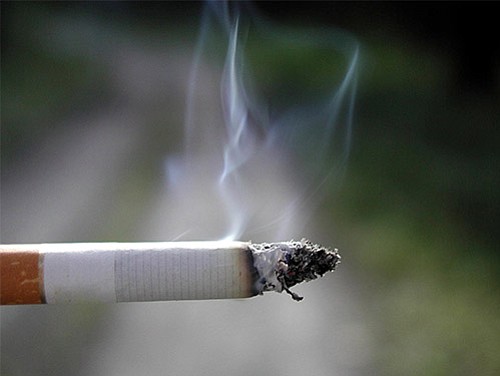 After the inspection tenants and landlords are provided a list of the findings and recommended solutions. A follow-up visit is scheduled. The overall purpose of the program is not only to keep people healthy but also to keep them healthy in their homes.

COMMON TRIGGERS AND SOLUTIONS
Triggers in the home
MOLD AND MILDEW
Source: Bathrooms, kitchens, laundry rooms, basements
Solutions:
Run exhaust fan or open window when showering, cooking or using dishwasher.
Clean sinks, tubs and showers with green products, then dry.
Use a dehumidifier or air conditioner.
Keep humidity below 50 percent.
---
DUST MITES
Source: In anything made of cloth or fiber: curtains, carpets, upholstered furniture, pillows, stuffed toys, mattresses

Solutions:
Use allergy-proof mattress and pillow covers.
Wash sheets and pillow cases in hot water (130°) every week, and dry in clothes dryer.
Remove carpets.
Eliminate clutter.
Dust regularly with a damp cloth
---
COCKROACH AND RODENTS
Source: Preference for dark, damp places, clutter and behind walls
Solutions:

Store food in closed containers
Fix leaks; don't leave water in sinks or pots and pans.
Clean up crumbs and wipe up spills.
Plug cracks around windows and doors.
Block holes in walls, cabinets and foundation.
Use baits and traps instead of sprays.
---
FURRY OR FEATHERED PETS
Source: Animals like dogs, cats, hamsters and birds
Solutions:
Keep animals out of the bedroom.
Vacuum weekly with a HEPA vacuum cleaner.
Wash hands after touching animals.
---
STRONG ODORS
Source: Cleaners and bleach, pesticides, air fresheners, potpourri, paints, glue, perfume
Solutions:
Use "green" products instead of caustic cleaners.
Use an exhaust fan or open window.
---
SMOKE
Source: Cigarettes, pipes, cigars, fireplaces, wood-burning stoves
Solutions:
Avoid smoke from all sources.
Don't smoke.
Call 1-800-QUIT-NOW for help to stop smoking.
---
POLLEN AND AIR POLLUTION
Source: Spring: trees, grasses and weeds; Fall: ragweed and weeds; smog, haze, smoke, dust
Solutions:
Use air conditioner or keep windows closed.
Check pollen count at www.pollen.com.
Check the air quality at www.airnow.gov.
---
EXERCISE
Source: Sports or gym class or when running or playing hard
Solutions:
Start slowly and cool down.
Breathe through your nose.
Use rescue inhaler if prescribed by your doctor.
---
WEATHER
Source: Cold or dry weather
Solutions:
Wear a mask or scarf to warm the air you breathe.
---
MEDICAL ILLNESSES
Source: Colds and viruses, GERD or heartburn
Solutions:
Wash hands often.
Avoid people with the flu.
Get a yearly flu shot.
Avoid foods that cause GERD, such as fatty or fried foods.
---
Other possible triggers are some medicines, strong emotions, such as anger or stress and foods containing sulfites.
Source: Asthma and Allergy Foundation of America, Boston Public Health Commission