Few people of color lead nonprofits, and bias is to blame, says report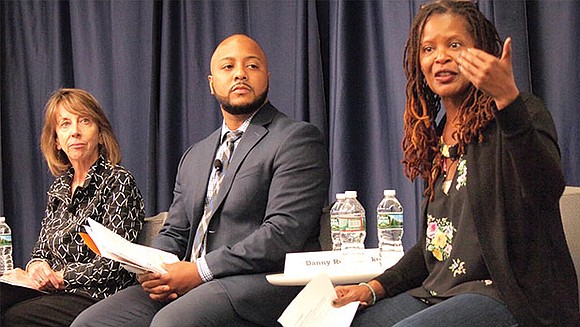 Report authors also made it clear that funders and associations that set standards have roles to play by focusing support on organizations advancing diversity and inclusion and by promoting such values.
The study
The report authors conducted about three dozen interviews with nonprofit leaders, capacity builders and funders in order to inform a subsequent online survey, which collected more than 4,300 responses nationwide from the nonprofit sector. The sector is largely female, and 78 percent of survey respondents identified as female, while 58 percent identified as white alone.
Local results
Of the 4,300 nationwide respondents, 176 were from Massachusetts, with 96 of them from Boston. Massachusetts respondents reported at a higher rate than the national group overall that determinations of "culture fit" removed candidates of color from hiring pools, and more people of color in Massachusetts reported being called upon to represent an entire community, according to Kunreuther. Though the sample size for an individual city may be too small to draw inferences, 85 percent of respondents of color from Boston said executive recruiters contributed to lack of diversity — a greater share than in the state as a whole. On the other hand, the share of people reporting that race was seen as an asset helping them advance was only 38 percent nationally, but 55 percent in Massachusetts and 60 percent in Boston, though others still said race was regarded as a barrier.