Basic Black continues 50-year-old legacy at WGBH
Say Brother was first-in-the nation black-run broadcast news program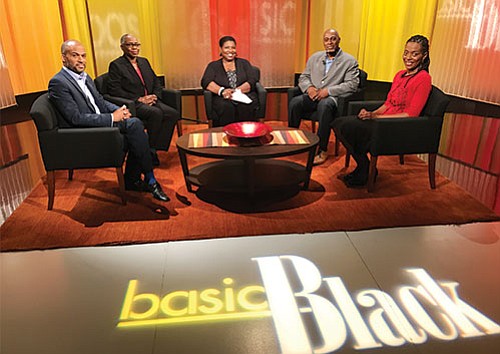 What has remained a constant is that the community's voice is represented, says current host Callie Crossley.
"That was actually the genesis of the show: that there should be voices from the community that give a different take on the issues of the day," she says.
Basic Black has endured, even as many such programs sponsored by other networks fell by the wayside in the post-civil rights media landscape: "Third World," "City Streets," "Talking Black" and New York-based WABC's "Like It Is," which ceased broadcasting 2011.
Today's "Basic Black" draws together panels of academics, journalists, community activists and heads of civil rights organizations to discuss issues of importance to Boston's communities of color as well as issues that affect the state and the nation. Their perspectives may at times be at odds with the perspectives aired on majority-white news programs, but they are representative of the majority of Boston residents and, Crossley points out, the future of the United States.
"We are a nation moving toward a majority-minority population," she said. "Their perspectives are perspectives we should be hearing from. There are not so many of their voices in other outlets."
Because blacks, Latinos and Asians in the Boston area often occupy the lower rungs of the socio-economic ladder, their perspectives, Crossley argues, are representative of the growing income and wealth divides in the country.
"We know the extremes of these issues," she says. "It's important to talk about. Especially at a time when civic dialogue is very challenging."