Epicenter, TCP join forces
Merger aims to create pipeline to creative economy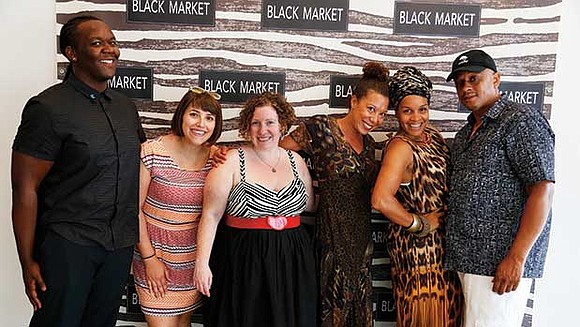 Lazu also has spearheaded initiatives to help create a more vibrant and diverse social culture in Boston. Epicenter's Assemble Boston has brough together more than 20,000 people each year with events including a winter solstice gathering at the Isabella Stewart Gardner Museum and an annual "Juneteenth takeover" at the Museum of Fine Arts, a night of live art and performance highlighting local artists of color.
Amplified potential
The merger was a natural move for two organizations that seek to boost economic potential in local communities and have worked together in the past and shared and exchanged resources. Press Pass TV, as a young organization, participated in the Accelerate curriculum; more recently, TCP supported Epicenter Community by serving as its fiscal agent, according to Reggie Williams, TCP's development director.
Epicenter's broad social, cultural and business networks will help extend TCP's reach for its arts and media programs, Williams said.
"We had hoped to get further into the community aspect, and Epicenter was that opportunity," he told the Banner. "And it's exciting also, because it shows what nonprofits can do when we work together and reduce the silos."
TCP aims in 2018 to create 30 youth jobs, reach 500 youth with classes in 14 schools, employ 10 teaching artists and provide workspace for 10 artists and two creative businesses. TCP is headquartered in Roxbury but offers programming in Western Massachusetts as well, with a satellite office in Holyoke.
The merged organization's offerings for youth and adults, all of which aim to "activate the economic potential of the creative economy," are housed in four main programs:
n Creative Classrooms — A series of workshops and courses in media and cultural arts offered in and out of school, with a focus on re-engaging students in becoming lifelong learners and fulfilling their academic goals.
n Beyond Creative — a full-service, award-winning creative media agency staffed by trained youth producers who receive a paycheck for their work along with intensive training and support.
n #AssembleBOS — A series of programs aimed at catalyzing conversation among diverse groups through culture.
n #AccelerateBOS — A six-month business accelerator for the creative class in Boston that provides a curriculum based on a traditional MBA syllabus, has an advisory board made up of Boston entrepreneurs and recruits young businesses to apply to the program. The Accelerate program culminates in a business plan competition.