Making design inclusive
Firm focuses on solving challenges for social impact organizations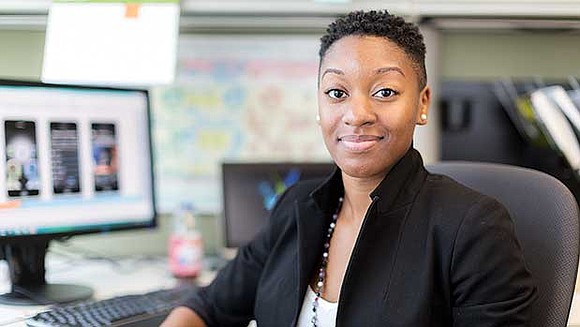 Kristen Ransom, founder and CEO of IncluDe software design and development agency, was in college studying human factors engineering at Tufts University when she landed an internship at Harley-Davidson motorcycle company. There, she tackled the problem of designing motorcycles to fit women's bodies.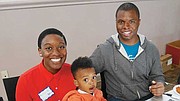 "How do you design the footpads and seats for someone five feet tall?" she says, in a recent interview. "Harley-Davidson was very big on sticking with their traditional style — so I became passionate about designing for people left in the margins."
And in her courses, she kept an eye on problem-solving with a larger social purpose.
"If my assignment was developing a robotic arm, I would think, 'I want to develop this for someone with muscular dystrophy. What would their needs be?'"
After earning her bachelor's degree, she spent three years at MITRE Corporation in Bedford, where she worked to improve software used in military and crisis situations. But the urge to start her own business rose to front and center in her mind when she was on maternity leave after the birth of her son Pierce in 2015.
"I had this baby, and I felt I needed to be working," she recalls. "I love design and I love development, so I took on some freelance projects with people in Roxbury. After a while, people were telling each other about my services. And so I wondered, how can I keep this going after I go back to my job?"
For a year, she continued working the 9-to-5 job while also nurturing IncluDe. In August, 2016, she took a leap, leaving the security of the workplace to focus fully on her own business.
Growing the business
IncluDe, which stands for "inclusive design and development," aims to serve social impact organizations, solving problems of branding and website presence for nonprofit and philanthropy organizations, churches and small and local businesses.
IncluDe's team is a diverse group of women and people of color, and clients now range from small startups — many of them minority- and women-owned businesses based in Roxbury, Dorchester and Mattapan — to larger clients such as OneUnited, MassBudget, Tufts and Morehouse College Alumni Association. "It's run the gamut," Ransom says.
Ransom has taken a cautious approach to staff growth, with just one part-time employee, who is head of technical support, and a roster of 10 contractors doing sales, project management, design and development.
"Often startups wear themselves down by hiring too quickly, before the business is up to scale," she says. "I'm trying to test out things with clients ... I use a short list of designers and developers. It works really well. We're tight knit, we're all part of a team."
Ransom's entrepreneurial path was paved in part by participation in local business support programs, including Epicenter Community's Accelerator program and a MassChallenge boot camp sponsored by the Kauffman Foundation. Early on, IncluDe won a year of free office space in the Fields Corner Business Lab in a competition co-sponsored by Boston Impact Initiative.