Documentary tackles the topic of food waste
Anna Chai and Nari Kye co-directed 'Wasted! The Story Of Food Waste'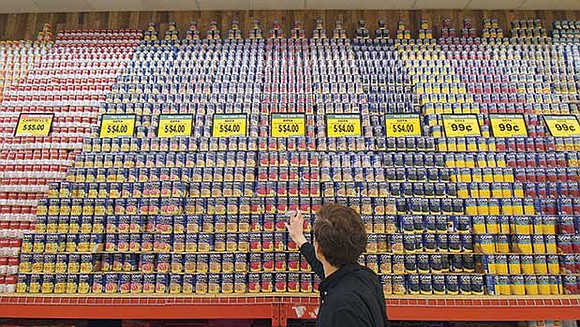 Directors Chai and Kye, who have worked together for a long time and have worked with a lot of chefs over the years, both say that one of the things they've learned about chefs is they abhor food waste. "They truly and utterly hate wasting food," says Chai. "It's both a sign of lack of creativity and a waste of resources. It's literally money going into the trash that could be transformed into a meal, even if it's feeding the staff."
One of the ways that the film aims to empower viewers is by offering practical tips, such as shopping and eating mindfully as a first step in reducing food waste in our daily lives. "If everyone did one thing every day, it would make a huge dent in it," says Chai. "I think that's an exciting part of a problem like food waste — small changes can actually have great impact."
In Boston's Dorchester neighborhood, the Daily Table, a not-for-profit grocery store, also hopes to provide a solution to food waste while addressing food insecurity. The mission of the retail store is to help communities make great choices around food by making it easy for them to choose tasty, healthy, convenient and truly affordable meals and groceries, according to its website.
Doug Rauch, former president of Trader Joe's and founder of Daily Table, who has worked in the food industry for 35 years, says in the documentary that he is keenly aware that "throughout the system, top-to-bottom, there's a lot of food being wasted." He notes that one in six Americans is 'food insecure,' and knowing this, the concept behind Daily Table is really simple. It's "What can we do to try to use one problem to solve the other problem?" says Rauch.
Kye notes that another way to combat food waste is to create awareness through word-of-mouth and social media. "The more that people know about this issue and spread the word of how detrimental food waste can be for their lives and the environment, [the more] it will stick with you and it will, I think, create behavioral change," she says.
One of the simplest tips that both filmmakers would like audiences to take away from the film is to purchase less food, to value it and to think about who grew it and where it comes from — in short, to become a conscious consumer.