Author probes difficulties in graduating college
'When Grit Isn't Enough' examines effects of poverty on students' college completion rates
10/12/2017, 6 a.m.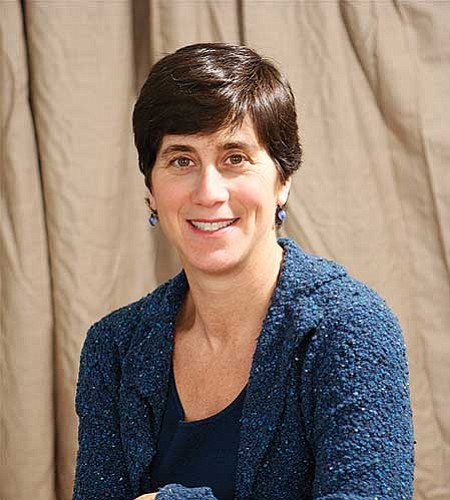 During her fourteen years as founder and co-headmaster of the urban high school, Boston Arts Academy, Linda Nathan began every year with a promise to the freshman class; all of them would graduate and all would continue on to either college or a career. After stepping down in 2014, Nathan began a deep interrogation of that promise. She increasingly felt troubled that she may have promoted a false myth about equality and opportunity — one that pushed the responsibility for success onto her students' shoulders without acknowledging the structural inequities they would face as they pursued their lives after high school.

Now, in her book, "When Grit Isn't Enough: A High School Principal Examines How Poverty and Inequality Thwart the College-for-All Promise," Nathan confronts long-held assumptions about college access and takes a sobering look at how current practices and policies push poor and first-generation students off the college track. Revealing how the pursuit of a college degree left too many of her students with impossibly huge debts and limited paths to middle-class lives, Nathan also investigates how career and technical education done well might provide a viable alternative to the four-year degree.
Drawing on interviews with over 90 BAA alumni, Nathan identifies the five myths or assumptions that repeatedly came up in those conversations. She devotes a chapter in the book to each:
Money doesn't have to be an obstacle
Race doesn't matter
Just work harder
Everyone can go to college
If you believe, your dreams will come true
"Taken together, the five assumptions listed above can be dangerous because they reinforce the deeply held American belief that success is individually created and sustained," writes Nathan. "Yet data repeatedly show how poverty, social class, race, and parents' educational attainment more directly influence an individual's success and possible earnings than any individual effort. We clearly do not have a level playing field, but this belief is all but impossible to challenge."
While a safety net protects middle and upper income students from mistakes, argues Nathan, the fragility that poverty creates means poor youths' missteps can easily and devastatingly derail them from enrolling in or persisting in college. Pointing repeatedly to the lived experiences of her students, she illuminates exactly what these missteps look like, from a class valedictorian who lost a full scholarship when she did not have the money for the deposit to hold her place to a well-performing sophomore who had to leave college because her family did not understand that financial aid forms need to be filled out each year. After examining four-year college alternatives, including the hidden costs of community colleges (financial aid does not cover developmental classes) and the risks inherent in online "competency-based" degrees, Nathan suggests specific ways in which both high schools and colleges could work towards alleviating their students' financial burdens.
"College can be hard for most young people," notes Nathan. "Add racial isolation to issues of economic and social class and the experience can be overwhelming." Sharing her students' accounts about how race impacted their ability to withstand the challenges of college, including some who felt too alienated to stay enrolled, she examines how the belief that race does not matter denies an important reality for students of color on college campuses, which are overwhelmingly white. Nathan details how teachers at BAA have continually wrestled with and learned from their antiracist curriculum and explores why peer support programs, such as LEAD and Posse, should be expanded to many more college campuses. "Race and privilege can differentiate students in insidious ways," she observes. "Colleges can gain from vigilance in providing meaningful supports before a student begins to teeter and fall."