White's insights
Angela White produced the film 'A Question of Faith'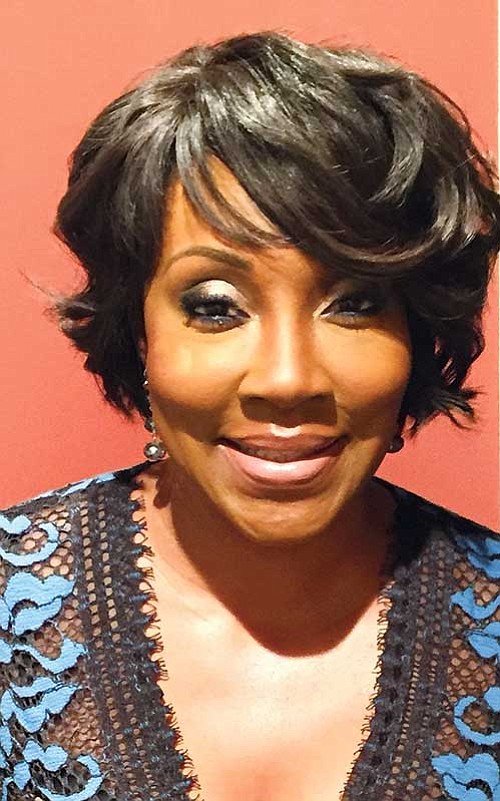 AW: It is a mixture of emotions from, "Wow, we are in 2017 and there are still firsts," to "I am honored to carry that torch, as so many before me have done." I would not be in this position if it weren't for the many African American pioneer filmmakers who enabled us new ones to excel at our jobs.
What's your target demographic? Evangelicals, blacks or general audiences?
AW: This film is for general audiences, as we discuss several timely social themes relevant to all demographics. Everyone can understand and empathize with feelings of compassion, loss, anger, feelings of guilt, shame and not being able to forgive. The film shows families in situations that most people can relate to or know people who have been in those situations and are seeking some form of guidance or comfort.
What message do you want people to take away from the film?
AW: "A Question of Faith" is a powerful story about forgiveness, racial reconciliation and how God's love, grace and mercy can work in your life. I would love for people to step back in their own lives and think about how they can be a better person to their fellow man, how they can learn that not forgiving can lead to years of anger and resentment that does more harm than good, how we are all one people, and how God only sees our heart. "A Question of Faith" transcends time, race, gender, class and religious ideology. This is a film that can open one's heart and make a person reevaluate some of their own personal life decisions. We want people to walk away knowing the word of God is there to comfort you and that having faith in what you cannot see is okay, as God has your life covered, and the questions you may have are already answered.
"A Question of Faith" represents a bit of a departure for you. Were you more motivated by spirituality than profit in your decision to commit to the picture?
AW: I was motivated by working on a project that could impact lives and spread the word of God. When our team decided to enter into the world of faith-based movies, we knew of some films that had a good profit margin but we knew of so many others that did not do well. So, it was faith that allowed us to take a chance and work on a project that could affect so many lives and be in our personal walk with Christ.
Was there a meaningful spiritual component to your childhood?
AW: I was raised in the church, in particularly the African Methodist Episcopal Zion Church, most of my younger years. My parents always have put God first in everything that we do, and attending church growing up wasn't an option for us. I play the piano and started playing for the church by the time I was 11 years old. So, church life has always been a strong presence in my personal life.
Was there any particular moment in your childhood that inspired you to become the person you are today?
AW: For me, I would say early on I had to attend many functions where I was the only African American child, and this impacted my life early on. I knew from an early age that I represented millions of people who had endured atrocities and yet persevered for my generation to be able to have a "seat at the table." The first time I was ridiculed and attacked for the color of my skin was around the age of 7 when my parents first moved into an all-white neighborhood. These early memories defined me as I knew I would have to stand tall and strong for my family and my race. From that moment, I made sure that I excelled in school and within my career.