Boston Chamber opens doors
Opportunity director works to advance economic inclusion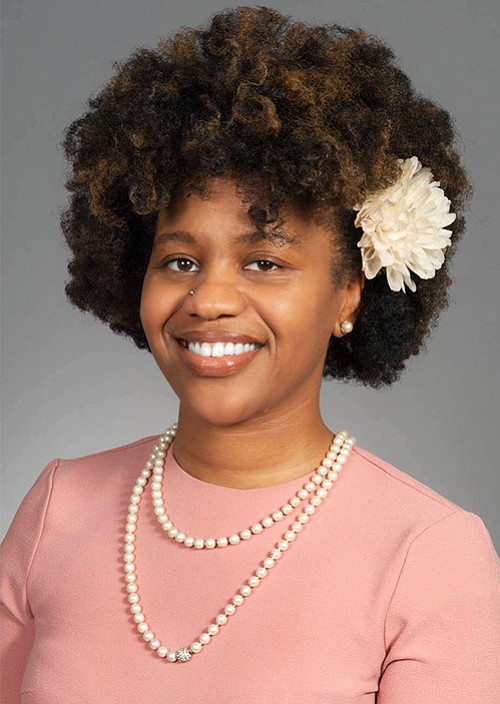 People say that Boston is resource-rich, but resource-coordination-poor. I have a skill for translating info to different audiences. And that's a big part of my role at the Chamber, too. I don't come from the business world — I have a master's in education, and came to this job from DSNI — but in each case, I've been helping connect audiences and close opportunity gaps. So that's a transferable skill. I used to work with trying to get parents and young people to the table in education decisions. Now I'm doing something very similar for the business community, helping them figure out how to reach this new, or, I should say, historically overlooked, audience.
Have there been any surprises in your new role?
I didn't realize how many major businesses are in Boston. This wasn't my world, so I didn't know what a hub this city is for innovation and major businesses. We have international delegations coming to see how we do things. So I think getting those prominent companies to invest their time and resources back into the communities of Boston is something the Chamber can influence, particularly through its lens on racial equity.
What does the Chamber of Commerce offer to non-business owners or very small businesses?
Most events are open to non-members. One of the biggest values to anyone, business owner or not, is we have a lot of speakers that come to the Chamber that give insight on things going on in Boston that you might not hear elsewhere. We had a panel on the cannabis industry, for instance. We have Senator Warren coming for a forum in November, we have our Convention for the Next Generation on October 23. So there's access to info that I think is valuable for everyone. Personally, I have learned a lot about policy issues from listening to speakers at our events.