Boston Chamber opens doors
Opportunity director works to advance economic inclusion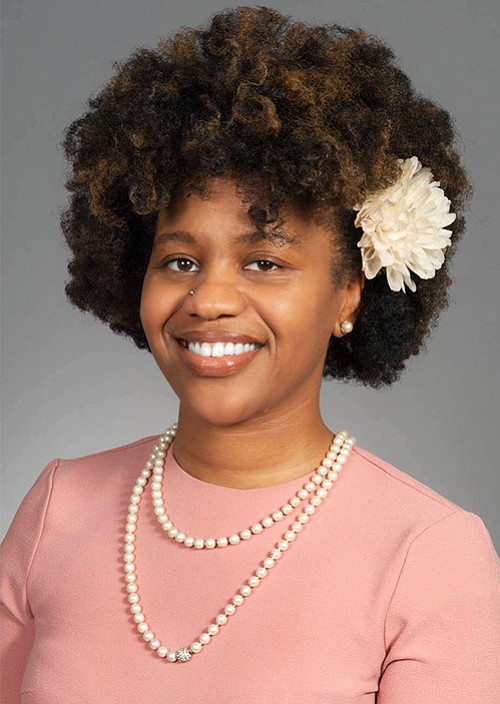 We're an influencer. We don't have "authority" over businesses — we can't obligate them to do something. But when we put out a call to businesses and say this is imperative to the economic health of the region, they listen. So I think changing the conversation is a big role we can play, and creating some shared roles for business.
What are some approaches that work?
I think it's important to have the communities that you're actually trying to impact included in the conversation. We started with focus groups with residents of all income levels. Who is the Chamber to come in and say "Here's how we should help communities of color" without doing some work to talk to the actual communities? Something I took away from being an organizer is, you can't organize without bringing in the people you're trying to serve.
At the recent Mass Innovation Nights event in Grove Hall [focused on black-owned tech companies] you told the audience, "We are trying to not be your grandfather's Chamber." What did you mean by that?
We are updating to stay relevant. Having an explicit focus on racial inequity, small business and millennials is not "business as usual" for the Chamber. It's different from how people traditionally see the Chamber, as a group of white CEOs of large companies.
What are some initiatives you've been able to introduce in this first year?
One area we're focusing on is redefining talent. I've heard people say they can't find candidates from diverse backgrounds, there's not a pipeline. We don't believe that. We are getting companies to look at access to internships through an equity lens — redefining who's seen as a valuable candidate. We just had a Redefining Talent Summit to discuss how internships change people's pathways and to highlight companies that are paving the way in providing good-paying internships to students from diverse backgrounds — not just diverse in terms of racial and ethnic background, but also in the institutions applicants attend. Everyone wants a Harvard or MIT student; we want them to look seriously at [community college and state university] students as well.
Another area is advancing economic inclusion — making sure everyone has the opportunity to participate in the economic life of the city, and in particular, getting mid- and large- size businesses to commit to procuring from businesses owned by people of color. We'll be launching our Pacesetters Initiative in January with a partnership of eight area companies that are committed to using their purchasing power to provide opportunities to minority-owned business enterprises.
And one other initiative, very much in a planning phase, is a combination of my work around racial equity and the Chamber's focus on talent attraction and retention. We have a strong program around millennials [in general], but we want to do more specifically around the experience of millennials of color.
You're also an entrepreneur yourself, and have a community organizing background. How do those mesh with your work at the Chamber?
I consider myself a super connector, a social broker and a strategist. I'm not from Boston, but I've been here since 2004 and have built a strong network. So I launched The Collier Connection because I wanted to take the connections I have and help other people connect better with each other. I'm helping businesses and nonprofits to better connect their audience to their mission, brand or product, and I produce events myself, to help people connect.