Boston Chamber opens doors
Opportunity director works to advance economic inclusion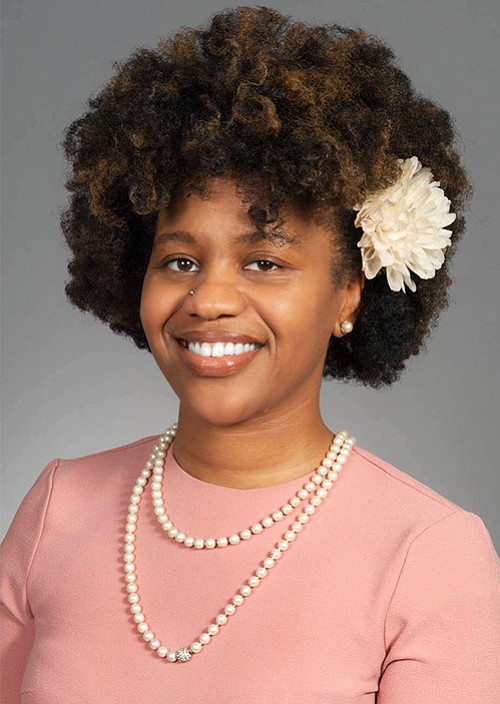 Sheena Collier joined the Greater Boston Chamber of Commerce last year as its first director of economic opportunity. She is also founder and CEO of her own business, The Collier Connection. Prior to her current job and entrepreneurial venture, Collier spent 12 years working as a community organizer, project manager and partnership builder for a number of organizations in Boston and Washington, D.C. Most recently, she was the Boston Promise Initiative director at Dudley Street Neighborhood Initiative. She spoke with the Banner by phone about the Chamber's growing focus on racial equity in the private sector and about how her entrepreneurial and community organizing experience informs her new role.
What is your role at the Chamber of Commerce?
As director of economic opportunity, I lead and support initiatives that engage the business community in advancing economic inclusion and racial diversity in the private sector. The other efforts going on in the department of economic growth are talent retention, particularly around millennials, and industry growth — looking at the industries that are growing and working to attract them to Boston or attract them as Chamber members.
Was this a new position at Chamber of Commerce?
Yes. Everyone in my department has been there two years or less. The idea came from [Chamber of Commerce President and CEO] Jim Rooney. He was new, too. As executive director of the Massachusetts Convention Center Authority, he had already been doing work around diversity in construction and procurement for the convention center. So he was already thinking about achieving racial equity in Boston's private sector.
We talk about income inequality a lot in Greater Boston, but when you look at statistics across employment, education, and the like, it essentially breaks down along racial lines. And with racial equity, besides the moral and civic duty part, there's also a business imperative. You can't attract businesses to a place if a good portion of people say they don't feel welcome there. So Jim felt this was something the Chamber needed to take on.
What are the impediments to increasing racial diversity in Boston's private sector?
That's a good question. I think that one — and this could be seen as an opportunity or a challenge — is that there's a lot of conversation around it right now. A lot of companies and groups are trying to tackle the diversity issue. On one hand, that's really great, but on the other hand, we need those many different efforts to come together in order to really move the dial.
The business community understands this issue needs to be addressed, and it's something the Chamber takes seriously. We are asking, "How do we focus on what we do best? What are we best positioned to actually affect?"
And what is the Chamber's focus in this area?
I think that as the leading convener and membership organization for businesses in Greater Boston, we're best positioned to raise awareness of issues and to be thought leaders on what the business community should be focused on.