Sweet success
A village of experts and peers helps a Dorchester baker grow her business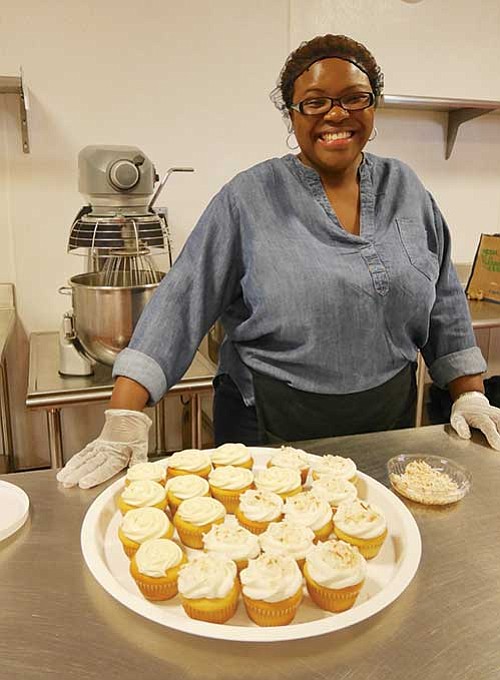 Two days before Thanksgiving, Teresa Maynard, founder of Sweet Teez Bakery, sounded happily frazzled. With her year-old business still a solo operation, she had created and delivered 200 apple and sweet potato mini-pies to Capital One Bank's cafe in the Back Bay, each packaged in its own container to be given out as a free holiday treat. That was after nine dozen mini-pies and nine dozen pumpkin cupcakes went to the bank's Downtown Crossing cafe. For other customers in the past few weeks, she'd made 40 full-size pies, dozens of mini-pies and some cakes, and donated 144 chocolate and lemon cupcakes for a local school fundraiser.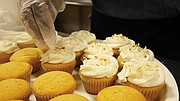 And just when she thought the pre-Thanksgiving rush was over, family came calling.
"I have made so many pies this past weekend," said the self-taught baker, who grew up in Dorchester's Codman Square neighborhood surrounded by her large extended Jamaican family. "Today, I thought I was done, and then my aunt called and asked what I'd be bringing for Thanksgiving dinner."
All of this is a labor of love for Maynard, who in early 2016 left a full-time job as assistant director of fundraiser and user support at Harvard University's development office to pursue this dream.
"It's the holidays, and I'm a baker," she said simply.
As of this month, Sweet Teez has been operating for a full year out of a shared kitchen space at CommonWealth Kitchen in Dorchester, taking online and phone orders for her custom cakes, cupcakes, pies, brownies and pastries. She makes her confections light and delicious with her "secret sauce" — avocado oil — and "real ingredients" like butter and vanilla. All of her products are nut-free.
A year is long enough for Maynard to start understanding the rhythm of the seasons, for instance, the predictably abrupt respite that follows the holiday season.
"In January, everyone's on a diet," she explained. "And then it's Valentine's Day, and they give up. So in January I get a lot of paperwork done."
A turning point
As a young adult, Maynard did not set out to start a business. Leaving Dorchester for college in New Rochelle, New York, she earned bachelor's and master's degrees in communications, focusing on advertising, marketing and graphic design. Following that, she worked in health care marketing and project management in New York before she moved with her husband and children back to Boston, where she worked at the Brookline Housing Authority and then Harvard.
In her mid-30s, with three young children, she took some time off while recovering from an illness. Having space to pause and take stock, she realized she was ready for a big change.
"I started looking at my life, and I said, 'I don't want to sit here and run reports anymore.'"