IBA looks back at 50 years of community achievements
The organization is rooted in Puerto Rican activism in Boston's South End
Karen Morales | 11/29/2017, 11:44 a.m.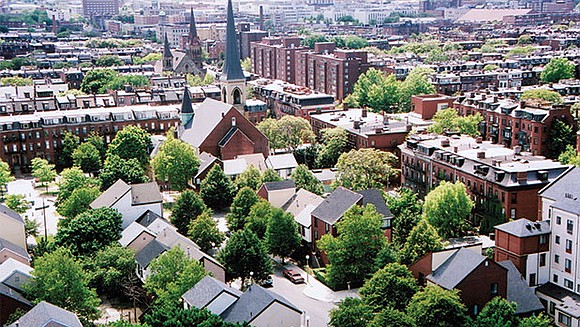 For the past half-century, the community development corporation Inquilinos Boricuas en Acción has helped the Puerto Rican and Latino communities persevere and thrive in the South End. August 28, 2018 will mark IBA's 50th year of working towards displacement prevention, anti-gentrification, education, and economic mobility in the South End and beyond.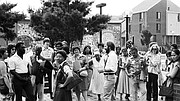 This month, IBA launched a year-long celebration of their anniversary with a series of events leading up to it: a history forum on Apr. 11, Festival Betances on July 21–22, and the 50th anniversary gala on Nov. 3, 2018.
"As we reflect on our past and our founders, we can't help but think about the legacy that a community can leave behind," said IBA CEO Vanessa Calderon-Rosado. "Our founders knew that their community needed affordable housing, economic and educational programs, and residential services, but they also knew that they had the power and the will to make it happen."
IBA's tagline for their anniversary is "Let's build 50," which means, "Let's build the next 50 years and continue to build affordable housing, learning opportunities, economic mobility and creative spaces for Greater Boston's minority and low-income residents," said Calderon-Rosado.
The organization announced its fundraising goal of $250,000 to carry on the mission that was kicked off with a $25,000 donation from The Boston Foundation, a longtime IBA supporter.
In addition, IBA plans to add additional units of affordable housing to its portfolio after being selected by the Boston Planning and Development Authority as the designated developer on a 146-unit affordable housing rehab project in the South End.
"We're excited about being able to preserve the affordability of all those units and keep the tenants in place," said Calderon-Rosado.
Historic milestones
A five-foot miniature house exhibit will be installed in the community as a symbolic representation of how the contributions of many individuals can build affordable, inclusive and diverse communities. Individuals can purchase parts that will be used to build the installation. The funds will go towards supporting IBA's programs.
IBA was established in 1968 when residents of the BRA-designated Parcel 19 in the South End faced displacement and gentrification from Boston's urban renewal plan. They organized, protested and rallied and succeeded in gaining control over their housing.
Since then, the organization has reached many landmark achievements. Most notably, in 1970, IBA began developing Villa Victoria, a 435-unit affordable housing community, with HUD funding. Today, IBA has expanded the community to 521 affordable units.
In 1976, IBA established Escuelita Agueybana, the first accredited bilingual preschool in the state.
The Villa Victoria Center for the Arts opened in 1986 which is "the hub of Latino arts in New England and creates social collaboration with other artists and communities," said Calderon-Rosado.
In 1993, Residencia Betances opened its doors to serve formerly homeless and Spanish-speaking clients from the Department of Mental Health and was newly renovated last year.
And most recently, IBA merged with the ETC Development Corporation in 2013, "creating an economy to scale to take on bigger projects to better serve our families and residents," said Calderon-Rosado. This merger has allowed the organization to take on projects like the redevelopment of the 146 BPDA units.