Grow your own garlic
You'll want to try hardneck
Ari Levaux, More Content Now | 11/24/2017, 6:01 a.m.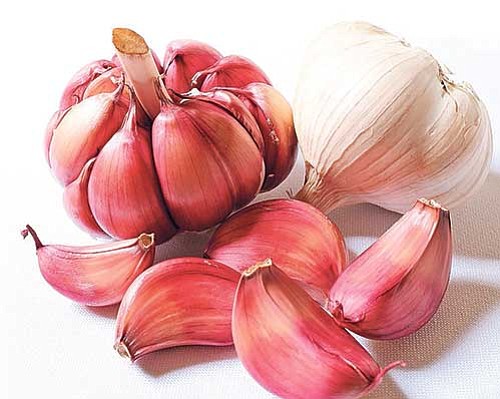 Ari LeVaux writes a syndicated weekly food column that's appeared in more than 50 newspapers in 25 states. Ari can be reached at flash@flashinthepan.net.
Garlic Seafood Sauce
Here's a recipe for a garlicky Thai sauce called nam jim, which basically means "dipping sauce for seafood." In addition to being great for that, it also gives a saltwater flair to non-seafood dishes thanks to a copious amount of fish sauce.
There are as many recipes for nam jim as there are Thai kitchens. My recipe comes from Pornthip Rodgers, who runs Pagoda Chinese and Thai food in Missoula, Montana.
• 16 miniscule garlic cloves, painstakingly peeled (she used softneck garlic, in other words); or, preferably, a clove or two of a decent stock
• Small bunch of cilantro
• 1-2 Thai-style chiles, to taste
• 2 limes, quartered and ready to squeeze, for about ½ cup juice
• ¼ cup fish sauce
• ¹⁄³ cup sugar (or to taste)
• 2 Tablespoons chicken soup powder (optional; she uses this as a replacement for MSG)
• Salt, to taste
Start by blending the cilantro, garlic and chiles along with sugar, soup powder and lime juice into a coarse slurry. Adjust ingredients to ensure there is too much of everything, then add too much fish sauce.