Musical mastery on display at Berklee
Irma Thomas, Blind Boys of Alabama perform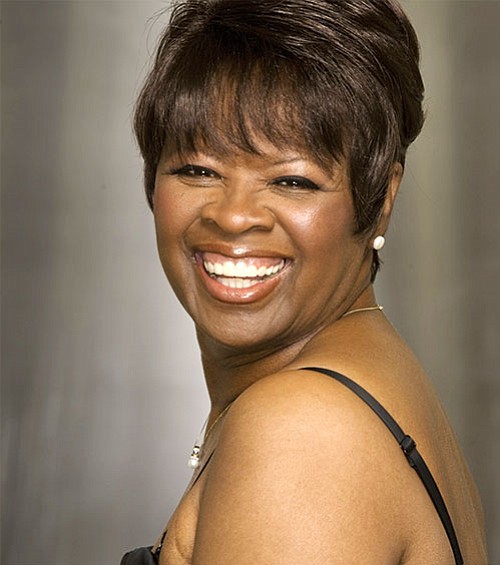 The Blind Boys of Alabama
The Blind Boys of Alabama came on stage in their characteristic formation, hands on one another's shoulders and attired in matching beige suits. Their current leader, Jimmy Carter, a frail-looking powerhouse, is an original member of the ensemble, who met in 1939 as students at the Alabama Institute for the Negro Blind.
Carter, 90, introduced fellow vocalists Paul Beasley, Ben Moore, and Ricky McKinnie, and the ensemble's young accompanists, guitarist Joey Williams and Ray Ladson on bass guitar and piano.
Presiding over his ensemble's set and the rest of the concert, Carter said, "We hope to sing something that will lift you up and make you feel good." Indeed they did.
Carter began with a poignant solo rendition of "Almost Home," the title song of the group's latest album, released in August, a suite of semi-biographical songs that follows the ensemble from its start in the late '30s.
With the raw power of his worn and weathered voice, Carter conjured the sad memory of arriving at his boarding school when he was just 7 years old. "I thought the world had ended when that train pulled away," Carter sang, backed by Ladson's muted piano accompaniment. "I was just a little boy scared and alone."
Another standout in a memorable set was the ensemble's rendering of the hymn "Conference Table," backed by the Preservation Hall Legacy Quintet. Leading all was Paul Beasley, a tall man with a lordly crown of thick hair and a liquid falsetto. Gesturing like a preacher, Beasley guided the musicians in the repetition of the chorus, "There will never be any peace until God is seated at the conference table." Gaining force with each repetition, including one round with a euphoric tenor sax solo by Johnson, the chorus climaxed with a sensational crescendo. A tide of brass, percussion and vocals rose in unison as Beasley reached for the sky with his outspread arms and soaring voice.

Irma Thomas
Before leaving the stage with his fellow vocalists, Carter warmly introduced Irma Thomas, who stepped out looking handsome in a black gown.
Creating an easy conversational rapport with the audience, Thomas said that although she hadn't been "in these parts" for a long time, she still remembered Helen, a waitress at Charlie's Kitchen in Harvard Square, "who could remember every order for a table of six without writing anything down." She hoped that someone would drop by and tell Helen that Irma Thomas was asking for her.

Thomas presented a somewhat autobiographical set, making wise and humorous comments as she introduced songs she has written of her experiences with love at all stages of her life. "Love don't change … but people do," was the rueful message of her first selection. Saying she'd written the next song, "Wish Someone Would Care," in five minutes, venting her anger at a man back in 1964, Thomas volunteered that she was now age 76. "I see you counting on your fingers to figure out my age," she said, laughing, to a man in the front row. "I've got nothing to hide."
Moving from a song about cluelessness in matters of the heart ("You Don't Know Nothin' About Love"), Thomas concluded with a rousing version of "(You Can Have My Husband but Please) Don't Mess With My Man," saying that her man and her husband were now the same guy.
The Blind Boys returned to the stage for a roof-raising finale. Carter summoned the audience to its feet to join all the musicians in a rousing rendition of "If I Had A Hammer."