Housing planned for Dudley could boost businesses
Yawu Miller | 11/8/2017, 12:43 p.m.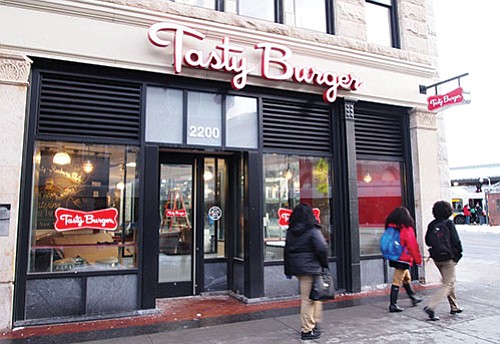 Madison Tropical Parcel 10, Building C
As part of its development of Parcel 10, along with the already-open new Tropical Foods store, Madison Park Development Corporation is renovating the grocer's former building, constructing 37 new residential units, including 20 affordable units built with Inclusionary Development funds from the Belvidere/Dalton luxury tower currently under construction in the Back Bay.
Melnea Hotel and Residences
Just across Melnea Cass Boulevard on Washington Street, the Melnea Hotel and Residences will include 50 residential units, in addition to 108 hotel rooms. That building is currently under construction.
Other parcels
In addition to the projects currently underway, the Boston Planning and Development Agency is in various stages of planning the disposition of other large parcels of land in the area. These include Parcel 8, which is bounded by Harrison Avenue, Melnea Cass Boulevard and Washington Street; The Blair Lot, the former site of the Blair's Foodland Supermarket, which is currently used as a municipal parking lot and Parcel B2; and the former site of the Area B police station.
While the administration of Mayor Martin Walsh has suggested a commercial use for those parcels, throwing them into its proposal for sites to attract a Boston Amazon headquarters last month, Price notes there's been some debate on how they should be used.
"There's a school of thought that says it should all be commercial, because we need jobs," he noted. "But we also need housing."