Alive and Kiersey!
Kiersey Clemons stars in 'Flatliners'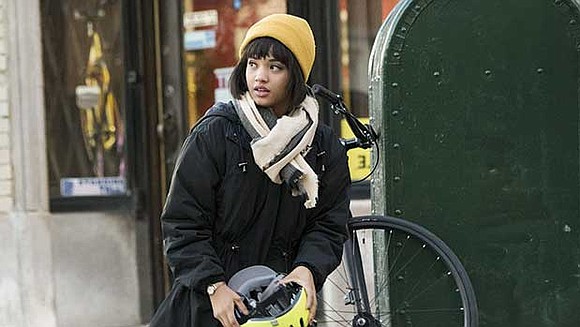 Did you go back and watch the original before shooting the film?
KC: I did, when we were already on location in Toronto. I watched it after we had our first cast meeting with Niels, primarily because we make a few nods to the original film, and I wanted to be aware of what had happened there, even though we separate the two pictures.
What was it like working with Ellen Page and the rest of the cast?
KC: We all really got along and became great friends. What was interesting about this ensemble cast is that we were all born in different countries and had different acting styles. We couldn't tell how it was all going to play out, but it couldn't have gone any better.
With so many classic films being redone, is there a remake you'd like to star in?
KC: I don't know. I think we're all pretty hungry for original content at the moment. I'm sure there's a movie out there that I haven't even seen yet that I might like to remake, but I can't think of anything right now.
It's rare enough for someone to excel in one field, but you've managed to achieve that in both movies and music. What's going on with you musically?
KC: Well, I just finished shooting "Hearts Beat Loud" about a father-daughter duo band. Nick Offerman plays my dad. We filmed all the original music, which I'm excited about, live. All the vocals are live, too. And I got to use an Ableton sync pad. It's so sick! I really love music, and if I can keep incorporating music into movies, that would be awesome. I'm always writing my own music, but I don't necessarily consider myself a musical artist. I just like to write and sing and dabble with instruments, I'm kinda going with the flow.
I wouldn't call collaborating with the likes of Pharrell and Lady Gaga just dabbling.
KC: I'm not against releasing some original music, but first I have to find the right group of people to work with.