Roxbury wins Boston's third cultural district designation
Status puts attention on arts, may boost economy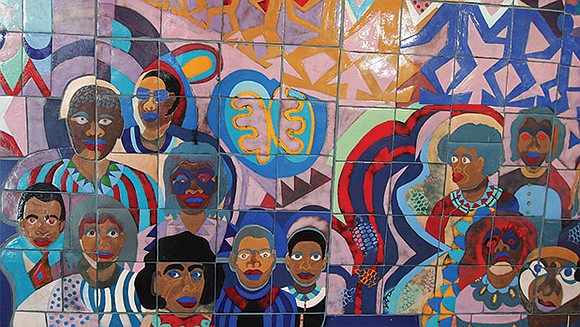 Roxbury artists and local businesses are slated for a boost, as a section of the neighborhood received designation as a state cultural district. The Massachusetts Cultural Council Board of Directors announcement last week officially realized a goal decades in the making, and established a third cultural district in Boston, which currently is known as "The Roxbury Cultural District."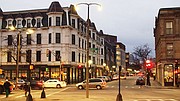 The cultural district status recognizes a walkable section of Roxbury as a hub of art and cultural assets. This designation is expected to highlight local offerings and history, put forth a new neighborhood narrative and attract visitors, generating more economic activity and social connectivity across the city.
An early vision of a cultural district was outlined in the 1987 Roxbury Heritage State Park Master Plan. In 2011 and 2013, the Common Thread Coalition, Roxbury Cultural Network and other stakeholders explored the idea further, and in recent years energy built further: In 2015 Haley House, Madison Park Development Corporation and The American City Coalition partnered to spearhead efforts to prepare an application for state designation, which was submitted in November 2016.
"This is about bringing together arts and culture and a creative economy for economic development," Charlotte Rice, senior associate of partnerships and development, of The American Cities Coalition, said in a Banner phone interview.
Several Roxbury Heritage State Park Master plan advisory members were actively involved, including Rep. Byron Rushing and Barry Gaither, director of the Museum of the National Center for Afro-American Artists. Support came as well from local officials, including City Councilors Ayanna Pressley, Tito Jackson, Michelle Wu, and Annissa Essaibi-George and members of the city's arts and culture department.
Pressley, who became involved in 2010 as chair of the now disbanded city council Committee on Arts, Films, Humanities and Tourism said the designation could bring residents greater opportunities for wealth building, attract more foot traffic, create tourism jobs and ensure recognition of local history.
"This is ostensibly revenue neutral [for the city], but stands to generate a lot of money," Pressley told the Banner.
The cultural district status brings with it seed money of $5,000, after which those involved with the cultural district plan to support operations through grants and membership dues, Rice said. The dues will be set based on each organization's operating budget.
Immediate next steps for the cultural district team include creating and publicizing a calendar of existing programming, with the goal of amplifying the economic potential, Rice said.
Other pending steps include explorations of collective events and programs that the cultural district's governing board can help convene. The group also will publicize simplified, easy-to-follow maps of the district and its cultural assets, according to Rice. Another idea being floated is to hire local artists to create signage advertising the district, which would both provide more local flavor and generate local economic activity.
The cultural district application identified 161 cultural assets, including Roxbury Heritage State Park, the First Church of Roxbury, Hibernian Hall and the Bruce C. Bolling Municipal building.