Eboni K. Williams weighs in on her new show and turmoil at Fox
Kam Williams | 5/19/2017, 6 a.m.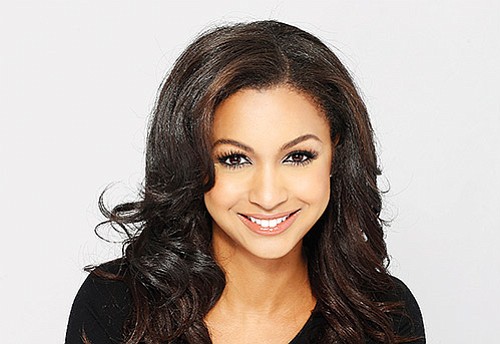 Eboni K. Williams joined the Fox News Network in September 2015, sharing her insights and analysis as a contributor on "Outnumbered," "The Five" and other programs. Prior to joining Fox, she served as a CBS News correspondent, an HLN contributor and a talk radio host in Los Angeles on AM 640.
Williams received a B.A. in communications and African American studies from the University of North Carolina at Chapel Hill and a J.D. from Loyola University New Orleans College of Law. She began her professional career in Louisiana in the wake of Hurricane Katrina where she clerked for the Louisiana Secretary of State and the Louisiana Attorney General's Office while still a law student.
She has also worked for a number of politicians, including New Orleans City Council members, assisting in the effort to rebuild the city. She subsequently specialized in family law and civil litigation, providing counsel in high-profile divorces, spousal support, and child custody cases.
In 2008, she transitioned to a public defender role and went back to private practice in 2010 in both North Carolina and the Greater Los Angeles area. She has represented clients in criminal matters, too, including murders, rapes, high volume drug cases, sex crimes and federal offenses.
Here, she talks about her new series, "The Fox News Specialists," co-hosted by Eric Bolling and Katherine Timpf. The show airs weekdays at 5 p.m. on the Fox News Channel.
I recognized your talent right off the bat, and pegged you as a rising star. When I interviewed you last fall, I predicted you'd get your own show in a year and a half. But you did it in just six months.
Eboni K. Williams: Yeah. For those who don't know my full background, it's important to note that I had my very first appearance on the Fox Network in July of 2013, on the 12th, I think. The segment lives on in infamy on Youtube. I was on O'Reilly's "The Factor" discussing the George Zimmerman verdict. He'd just been found not guilty of killing Trayvon Martin. That was the genesis of my relationship with the network. From there, I was an unpaid guest for almost two years before I landed other network roles as a contributor and correspondent. But technically, our relationship did start in 2013. So, that's kind of been the evolution of it.
How long was "The Fox News Specialists" in the making?
EKW: I only heard about the show fairly recently, directly from the executives. But I couldn't tell you how long they'd been planning it. All I can say is that I was very excited to be invited to take part in it, especially by the idea of casting myself, Eric and Kat. It was a very deliberate choice to combine not only our divergent political voices, coming from the standpoints of an independent, a conservative and a Libertarian, respectively, but also our differing perspectives on life, with Kat being a humorist and writer, Eric having had a career in both sports and finance, and my having had a career in the law and also in the consulting space. We are people who come from three different worlds. We have different cultural backgrounds. We come from different generations ... We have different family dynamics ... So, I think the network is valuing all that and what our dialogue will sound like. And then, they'll be making it even more intriguing by adding two brand-new voices to the mix every day. Two of the five hosts will be newcomers contributing fresh perspectives to the topics. I think this was a lot of the thought behind the planning of the show.