Nuestra Voz conference to amplify Latinx voices across Massachusetts
Latina Circle aims to up business and political representation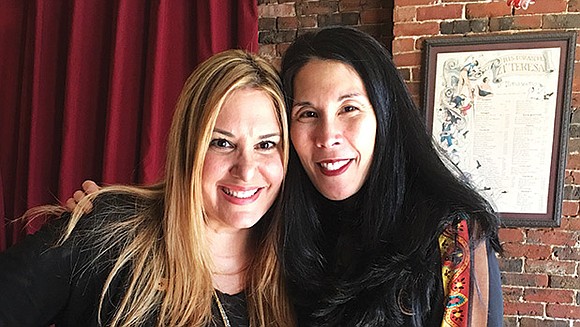 Two established Latina attorneys (one now turned entrepreneur) came together in 2012 to address a void in resources to support mid- to senior- level Latina professionals and make strides in narrowing the persistent racial wage and wealth gap. Now the women are turning focus to the political realm as well.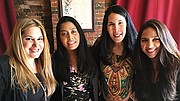 Eneida Roman is an attorney focused on alternative dispute resolution and holds certification as a mediator and industrial/organizational psychologist. Betty Francisco is the founder and president of a consulting practice focused on fitness and lifestyle programs for youth and children. The two had noticed that women tend to avoid self-promotion, presuming (too-often mistakenly) that their hard work and accomplishments will speak for themselves.
In Latina culture, discussing pay is regarded as disrespectful, making it especially difficult for such women to discuss their value, Francisco said. Roman had noted that mid-career Latinas often found few peers. Francisco was told by firms and nonprofits that they did not know where to find diverse individuals to hire or recruit for their boards. In an effort to address all these issues, Roman and Francisco jointly founded Latina Circle, a group intended to help elevate Latinas to influential positions where they can be decision-makers and champion each other. The organization's work includes networking for senior and on-the-rise Latina professionals, convening workshop for sharing self-advocacy and wealth building advice, and connecting Latinas with opportunities.
Political call
The presidential election brought a new call to action. Francisco and Roman decided it was no longer enough to focus on improving the lives of Latinas and their communities through advancement in the business world; they also had to tackle the political one.
"I'd been to a Hispanic National Bar Association conference in September," Roman recalled in a Banner phone interview. "I met some people from Latino Victory Project and we were talking about how they were creating a database of Latino professionals who could serve in the presidential administration, and were thinking it'd be a Hillary administration, not a Trump administration. Then the election happened and we were like, 'Oh my god we need to do something to address the political representation gap.'"
Although Latinos comprise 17 percent of the national population, they hold only 5 percent of U.S. congressional seats and 4 percent of state legislature seats, according to data presented by Latina Circle. On the local level the problem is especially severe: in Boston, Latinos comprise 20 percent of the population and only 7 percent of those appointed to executive positions and city and state commissions and boards.
As with the business sector, self-advocacy was an area Francisco and Roman believed should be strengthened. In Massachusetts, 73 percent of individuals eligible to vote are registered voters. But for Latinos, that rate drops to 42 percent, Francisco said.
"We can start to effect change on these issues by having representation and voice in the halls of power and as a group, we don't. Especially women don't," Francisco told the Banner. "When the election turned out the way it did and that sense of impact, especially on Latino and immigrant communities, we felt even more deeply that we had to do something around engagement and getting more women engaged."