Dress code at Malden Mystic Valley Regional Charter School censures black hair
Schools nationwide punish black kids for natural and common hair styles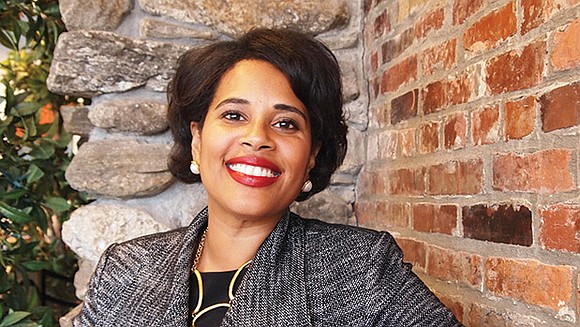 In his letter, Cregor said the policy can impede students' ability to explore their racial identities, and noted that the Cook sisters are black children of white adoptive parents.
Alex Dan, the Mystic Valley school's interim director, stated in a May 12 letter to parents that the dress code is intended to limit children's ability to differentiate based on economic status and said the cost of hair extensions is the reason for their prohibition.
"One important reason for your children's success is that Mystic Valley purposefully promotes equity by focusing on what unites our students and by reducing visible gaps between those of different means. We foster a culture that emphasizes education rather than style, fashion, or materialism," Dan states. "The specific prohibition on hair extensions, which are expensive and could serve as a differentiating factor between students from dissimilar socioeconomic backgrounds, is consistent with our desire to create such an educational environment, one that celebrates all that our students have in common and minimizes material differences and distractions."
A random sampling of hair salons in Boston and Malden performed by The Boston Globe found hair extensions woven into braids cost less or are roughly equal to other hair styles, with prices ranging from $50 to $200 and the styling from one session lasting for up to three months.
Zane Crute, president of the Mystic Valley area branch of the NAACP, called the school's disciplinary practices an impediment to education.
"It's more focused on trying to disrupt education," Crute told the Banner. He added that the dress code policy is one example of schools barring behaviors that are acceptable in a professional environment. "Academia gets away with a lot of stuff that doesn't go in the business world anymore."
The Cook sisters who have become a focus of media stories on the policy, have strong academic records: Mya Cook has a 3.79 grade point average, and Deanna hold a 3.3 GPA.
Criminalization of black girls
Research has demonstrated that suspensions not only impede access to education but also can make it more likely a child will become involved with the criminal justice system.
According to the Cambridge-based Schott Foundation for Public Education, in 2016, black girls were suspended at six times the rate of white girls. The Lawyers' Committee's Cregor said black girls also are suspended at a rate higher than that of boys of any race other than African American. This inequity persists in other systems: black girls disproportionately enter the juvenile justice system, where they also receive longer sentences than any other demographic of girls, according to a Feb. 2015 report from the African American Policy Forum.
While Sullivan and Crute could not recall similar incidents in Massachusetts, across the country black girls and boys have faced severe discipline for their hair. In 2013, 7-year-old, straight-A student Tiana Parker was prohibited from wearing dreadlocks to her Tulsa, Oklahoma charter school. Although backlash compelled the school to change its policy, which also barred afros, the family transferred schools, saying they felt she was unwelcome.