Boston University professor Travis Bristol studies hiring, retention of teachers of color
Yawu Miller | 5/17/2017, 10:50 a.m.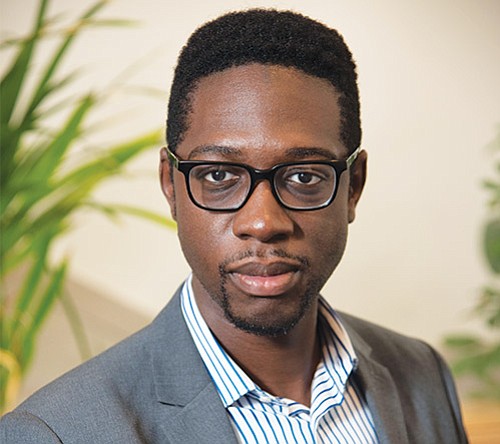 What kinds of strategies have districts used to better retain teachers of color?
TB: People have put into place programs like Boston Male Educators of Color. Those types of supports help teachers persist and make it through the day. I'm less certain that those programs make people want to stay year-to-year. They help teachers with their work, but they don't necessarily begin to change the conditions in the schools where the teachers teach. So, unless districts begin to think about, how do you help principals work with teachers to improve their practice, how do you make sure teachers have time to plan, how do you give teachers and other adults tools to address students' social and emotional challenges? — Until you begin to address those things, these special initiatives are good, they'll get people through the day, but they won't necessarily help people stay year-to-year. That's the next work.
The unit of change can't only be teachers of color. It has to be principals who have support from the district to improve teaching and learning in their schools. It has to be comprehensive.
Are there any school systems that stand out as examples of best practices?
TB: I think that Boston is beginning to do this professional development work. I've had conversations and I'm working with the district about which schools are succeeding in helping teachers of color to stay. One of the great things about Boston is that people are having that conversation. A lot of people are talking about Boston. In other cities, people are talking about how do we get more. In Boston the conversation is about how do we retain.
Some states are now allowing teachers to be certified through non-accredited programs, like those set up by charter school operators in New Jersey. Do those programs show any promise of increasing the numbers of people of color entering the teaching field?
TB: Those programs are successful in attracting candidates primarily because of cost. If you are a 20-year-old, you have college debt, you're looking to take on loans or apply to a program that's free. Any reasonable person is going to choose a program that's low cost like Relay [Graduate School of Education] or Teach for America. Once people get there, they realize there are real differences between these programs and traditional teacher education programs. One reason why these programs work is because they are low-cost. I work at a traditional teacher preparation program. It is troubling that people will have to pay $62,000 to do work that can change the world. Any reasonable person would say, I would rather not take on that debt.
Is there a downside to these programs?
TB: I actually gave a talk at Relay two weeks ago. As I said at Relay, I pause when I think about, if the goal is to give teachers who are going to teach in the most challenging schools less of an opportunity to learn how to teach, we may well be setting the very people who want to teach in those schools up for failure if we don't give them sustained opportunities to learn how to teach.