DaRosa property maintenance company rose from 2015 blizzards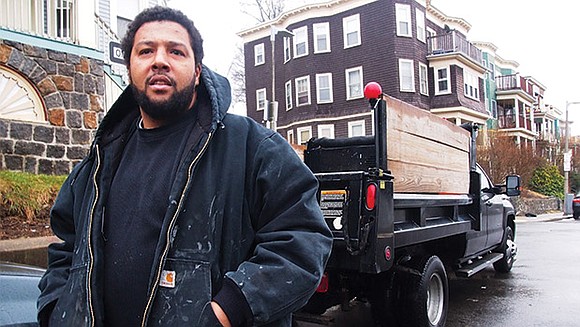 DaRosa's business is still small enough to operate out of a home office in Hyde Park. He has no permanent staff yet; he hires people on a project-by-project basis when he needs an extra set of hands or skills.
Continued ambition
He has not sought designation as a minority business enterprise (MBE), which could provide expanded opportunities on government-funded contracts.
"I'm kind of old fashioned. Never take a hand unless you need a hand," he says. "Like every other immigrant who established himself by hard work and honor, little by little I will build a client base until I can have a staff."
As if raising a family and growing a business that requires him to be available 24/7 don't keep him busy enough, DaRosa coaches a Pop Warner football team and volunteers with youth at the Boys & Girls Clubs of Dorchester and in a "Football for Fun" program at a local schoolyard.
His ambitions don't end with entrepreneurship. He is planning a run for at-large city councilor, banking on the wide network he developed during his school years and his decades working with city youth.
"One of my favorite movies is 'Field of Dreams.' It basically sums it up — you have to do something in order to get a reward in the end," he says. "Everyone thought he was crazy, and at the end of the day his vision came to life."