Vijay Iyer at Sanders Theatre
Susan Saccoccia | 3/20/2017, 9:46 a.m.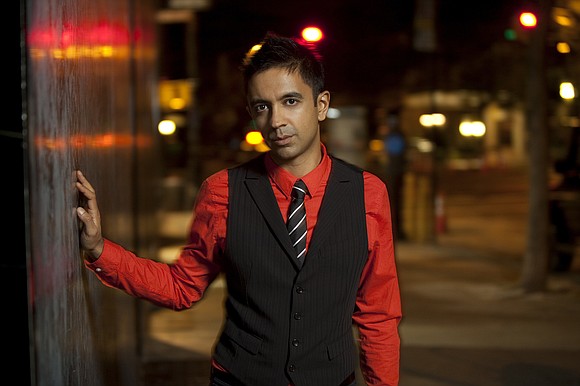 He performs with musicians of like mind, constantly trading lead roles in open-ended conversation among players for whom virtuosity is just the start. With empathy with each other and audience, they explore and improvise and often leave behind any trace of melody. But even at their most abstract, their flights reach the listener in a visceral way, and often ascend to transporting beauty.
Iyer prefers the term "creative music" to jazz; but he is rooted in its fundamentals, including its consolation and uplift, improvisational give-and-take and syncopated rhythms. An open-ended language that reflects a society with mingled cultural and racial roots, jazz is the language of a democracy — a vehicle of free expression among equals who interact with mutual respect.
All these values were at play throughout the concert, down to its long closing piece, "Threnody." Iyer began it with an impressionistic piano solo. Lehman joined in on his alto sax, and he and Shim on tenor sax fell into a magical duo, trading solos and then meeting as one in a chorus. Haynes stepped in with a long and eloquent passage on his flugelhorn, and, sustaining his spare serenity, bassist Crump and Iyer on piano shared an intimate interval of chamber jazz, backed by the subtle textures of Gilmore on drums. Shim returned with his tenor as the ensemble reached a soaring crescendo and then followed this ascent with a long, slow release.

Their concluding coda was a gentle farewell that sent the audience off with a benediction.