Female entrepreneurs find woman-to-woman support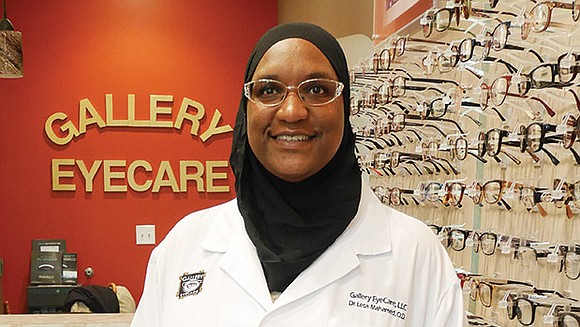 In Roxbury, Dudley Square Main Streets hosts a large gathering for women entrepreneurs each spring. Its fifth annual Women-Owned Business Networking Breakfast, co-sponsored by Boston Private Community Investment, Mayor's Office of Women's Advancement, Boston Main Streets and WE BOS, will be held March 14 in the Bruce Bolling Municipal Building.
Joyce Stanley, executive director of Dudley Square Main Streets, says she first devised the networking event as a way to honor Women's History Month, and it has grown over the years to 100 or more attendees. Past event themes have included leadership and crowd-funding. This year, three local business owners will speak about how they moved from start-up to growth.
"A lot of businesses never get to growth," Stanley says.
The event attracts a wide range of business types.
"You'd be surprised," Stanley says, ticking off diverse examples: contractors, architects, engineers, artists, investment brokers, marketing consultants, actors, comics, bloggers, lawyers, cake bakers, jewelry makers, realtors.
The featured entrepreneur speakers this year are Dr. Lesa Dennis-Mahamed, owner of Gallery Eye Care in Dudley Square; Faithlyn Scarlett, owner of Faith's Naturals in Jamaica Plain; and Ana Maria Timas Fidalgo, owner of Davey's Market and Nos Casa Cafe and a well-known figure in the local Cape Verdean community.
Costello of the Women's Advancement Office attends each year and says the well-attended breakfast event is a good model for how to support women's networking.
"I think it's important to acknowledge that we have to be intentional about the challenges women face. This [networking] space allows people to share best practices."