Cocoa pronto: Late-night sweet tooth leads to chocolate hack
Ari LeVaux, Flash in the Pan | 3/3/2017, 6 a.m.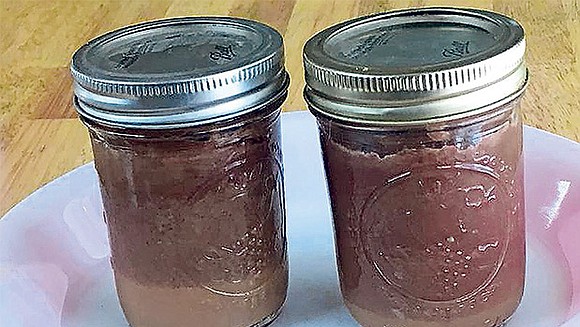 This is the time of year when we eat more chocolate than usual. The winter season sets the tone for hot cocoa consumption, and Americans consume 58 million pounds of bittersweet darkness on and around Valentine's Day — about 5 percent of U.S. annual chocolate consumption.
Today, many enthusiasts consider eating chocolates a superior form of chocolate to drinkable cocoa. Chocolatier Jason Willenbrock of Posh Chocolat in Missoula, Montana, is one.
Eating chocolate (especially his), is the highest known use of the cacao bean, in his unbiased estimation. Willenbrock's artisan truffles are, admittedly, magnificent, with flavors ranging from traditional, like dark or mocha, to the whimsical, like coconut curry, lavender honeycomb, aged balsamic and strawberry. I'm normally the kind of guy who doesn't want nuts in my chocolate, much less fruit or spices. But Willenbrock's combinations certainly work, and he obviously has talent, which is why I sought him out.
I was exploring the creation of homemade chocolate paste, the easier, cheaper and less fancy the better. And I sought to do this with cocoa powder, no less. I was aiming more toward the lowest possible use of the cacao bean, rather than the highest, because if the ingredients are good, even the simplest of recipes can be very satisfying. Especially if they contain chocolate.
Immediate chocolate
My journey of chocolate hacking discovery began with a late-night need for edible chocolate. Having neither Kisses, bars, ice cream nor candy made of chocolate, I invented smearable chocolate paste, a magical substance that turns things into chocolate.
This paste is made of three ingredients: cocoa powder, sweetener and heavy cream. First, mix the cocoa and sweetener at three units to one chocolate to sweet, which ideally would be sugar syrup or agave syrup, or brown or powdered sugar. Table sugar will stay crunchy and not dissolve.
If you dump a bunch of cream on top of the cocoa, or vice-versa, it will result in a lumpy mess that will not be stirred together. So pour in the cream a little at a time, stirring until it becomes a smooth, glistening brown paste that's almost as stiff as creamy peanut butter. If it isn't sweet enough, add more sweet. If it isn't creamy enough or too stiff, add more cream (but not so much that it gets soggy). If you want more chocolate, add it.
Chocolate paste is simple, cheap and immediate, and will hit the chocolate button squarely in your mouth and heart. You can eat it with a spoon or smear it on bread. And it's infinitely customizable. A few drops of vanilla, a teaspoon of powdered milk or coconut flour, a substitution of coconut cream for heavy cream.
Secret ingredient
"It isn't chocolate without cocoa butter," Willenbrock proclaimed, with mellow defiance, as we munched on crispy sheets of byproduct from the rendering of bacon grease for his popular bacon caramel.
I begged to differ with his assessment, and made some paste.
"It tastes like extra-thick drinking chocolate," he said with a shrug.