La Fábrica brings the Spanish Caribbean to Cambridge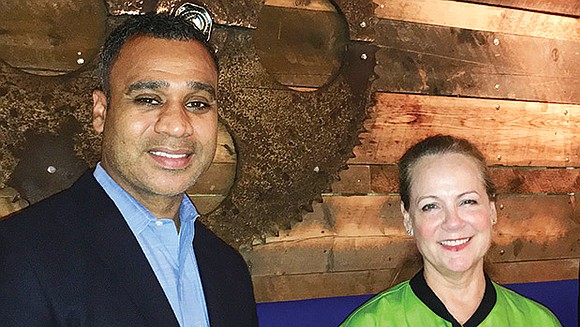 As for the competition, Benzan is confident La Fábrica will complement the neighborhood's dense mix of eateries and music venues.
First off, he notes that La Fábrica Central will be one of only two Latino-owned Latin Caribbean food establishments in Cambridge. (The other notable is Izzy's, a longstanding eatery serving American and Puerto Rican fare out of a tiny corner location in The Port.)
"Central Square has a strong history of bringing people from all over the world together in music and culture – but absent from that has been the Spanish Caribbean experience," Benzan says. Having Huyke in the kitchen is "huge" for the fledgling restaurant, he adds.
Second, while the nearby Middle East is known for rock and the newer Thelonious Monkfish features jazz acts, La Fábrica will bring a distinct focus on Latin jazz.
Finally, Benzan envisions La Fábrica attracting an extraordinarily diverse crowd. Customers so far has included MIT professors, local civil rights leaders, scientists from nearby biotech firms, a local high school sports coach and a few suburban visitors coming for the jazz. He and the chefs say they're seeing second- and third-generation Latinos and mixed families, and also Asian and African American customers.
"Walking in here on a Friday or Saturday gives you a sense of what the world looks like," Benzan says.
He thinks back on his roots as a child in the local Latino community.
"This is the legacy our community could leave," he says. "There's a sense of pride in the Latino community, walking in here. I think that's what this is all about."